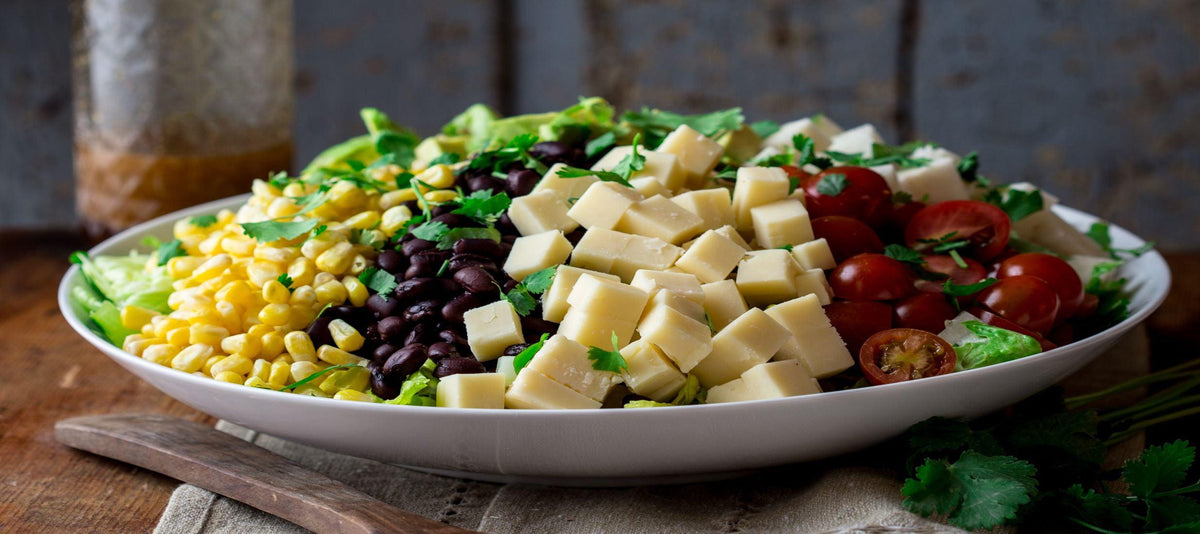 No Cooking Required Meal Ideas for Hot Summer Nights
As the days get hotter and longer, many people find themselves avoiding the kitchen. The last thing they want to do after a long day is stand around and get all sweaty making dinner. Drive-thru lines and freezer meals become more and more tempting and convenience starts to outweigh healthy options.
The good news is, it doesn't have to be this way. There are lots of easy, healthy no-cook recipes that you can whip up for meals and snacks without heating up the whole kitchen!
---
Think variety! Cheese boards are a great way to let the whole family choose what they like, while still providing healthy options. Fill your board with cheese, nuts, pickled veggies, whole grain crackers, fruit and some smoked meats and let everyone make their favorite combos for a snack or light meal!
Think light and fresh! These Asian Chicken Lettuce Wraps make a great summer meal. Use your own leftover chicken or buy a pre-cooked rotisserie chicken. These come together quickly with no cooking required!
Think salads. There's a reason why people go crazy over salads in the summer. Not only are they quick and easy, but they're healthy too. You can load them up with fresh summer vegetables and choose protein options like canned beans and cheese that you don't have to cook! Try this Southwest Black Bean Corn and Cheddar Chopped Salad and feel free to customize with your favorite toppings!
In addition, think about other ways you can prepare your meals without turning on the oven. Head outside, where it's already hot, and cook on the grill. Then enjoy your meal in your nice, cool kitchen. Or try making dinner in a slow cooker or microwave!
---
Need more no-cook ideas? Try these: 
Summer Bread Salad
Maple-Wheat Berry Salad
Blueberry-Lime Smoothie
Broccoli Salad with Cabot Cheddar & Bacon