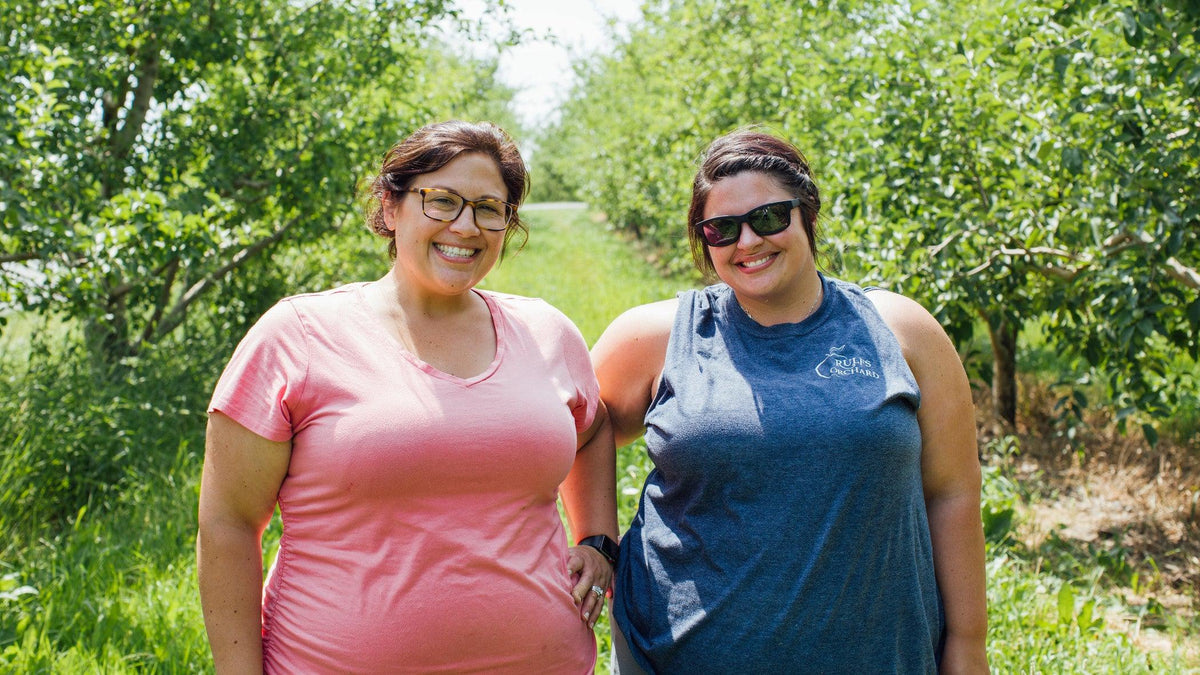 Adirondack Farms - Peru, NY
Cows Over Apples
Jon Rulfs was raised in a pair of family farming businesses: Adirondack Farms dairy and Rulfs Orchard. "I grew up with apples and cows," he recounts, "and when the time came, I chose to go with the cows." His passion, he had discovered, was with the animals and the land. "I prefer cows to people, but that kind of backfired because now we've grown the business and we have 60 employees," Jon admits with a chuckle. Still, he loves what he does, working closely with business partner, Shane St. Cyr, to keep all systems running smoothly, including a new biodigester. Each day brings joys. "It can be as simple as a calf being born or getting in a crop before it rains," Jon says.

"Staple of the Community"
Happily, the orchard side of things is still going strong, too, shepherded by other family members. Jon's dad, Robert, now 90, grew the fruit business over the years. It started from just a few bushels of apples sold from backyard trees with honor system payments left in a baby food jar. Jon's two daughters, Shannon and Amanda, both left home to go to the big city of Manhattan, but each was drawn back to the bustling bakery and café, cider mill, greenhouse plant business, vegetable and sweet corn fields, and pick-your-own fruit operation. "My grandfather has always been so committed to it," Shannon says. "I couldn't imagine the business closing. We're a staple of the community." 
Sweet Story
From early June strawberries, to pumpkins and pies, to a busy gift basket season, there is no downtime, Shannon says. The petting zoo is a big attraction, as is the corn maze. "It was never expected or intended that my daughters would end up at the orchard. They went off and did their own thing," Jon says. But, without them, he acknowledges, the family would likely have had to sell or close the orchard and market. "My two girls returning home and asking if they could do this, it's the perfect story. What makes it even sweeter is that it happened on its own, just because they wanted to do it." 
From summer to late fall, you can visit Rulfs Orchard for fun family festivities.