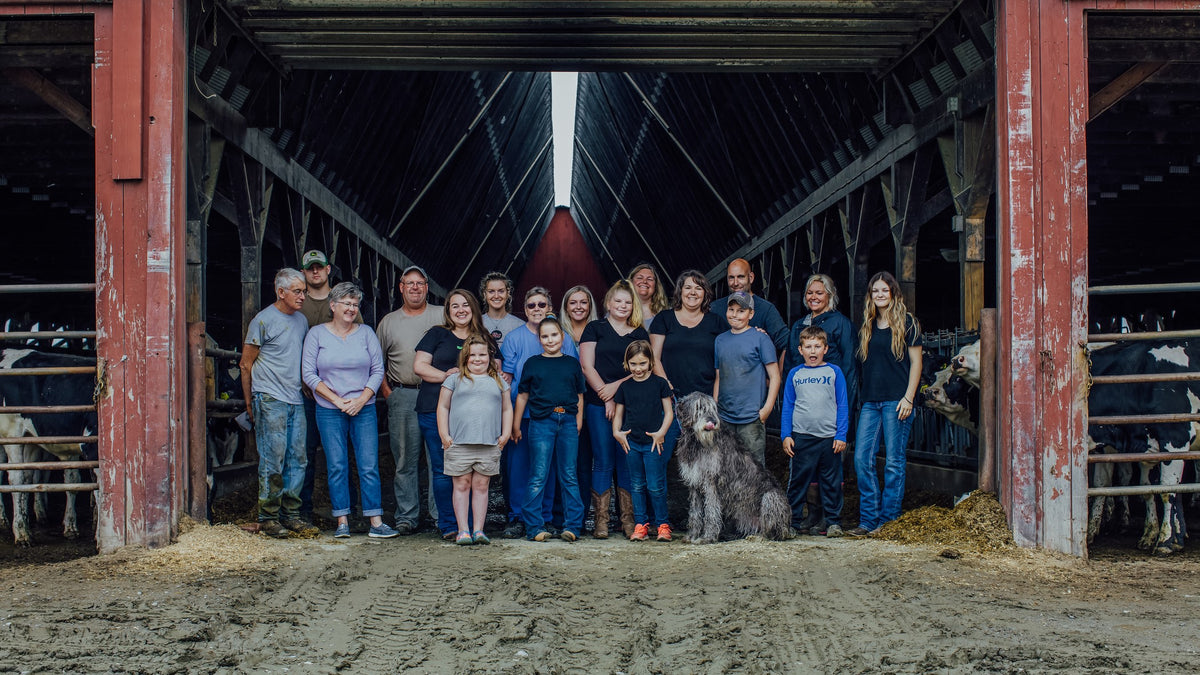 Flood Brothers Farm Clinton, ME
Beyond Family
The Floods have been farming the fields of central Maine for more than 200 years. Their land, which runs for miles alongside the Kennebec River, is currently home to three generations and employs 12 family members plus another 30 people. "For us, family not only includes our relations, but our employees, many of whom have been with us for decades," says Jenni Tilton-Flood who married Dana Flood, a member of the third generation.
Farm-strong
Jenni grew up in the area, the daughter of the local John Deere salesman. She left for college but returned with the goal of working in farming, much as her dad tried to dissuade her. Turns out she'd already caught Dana's eye when working as the parts girl at her dad's dealership. "He told me later that he noticed me carrying two five-gallon pails of hydraulic oil for an older customer," Jenni recalls, "and thought to himself, 'That's the woman for me.'"
The Next Generation
Dana and Jenni's two children are among the next generation of Floods who will inherit the risk, responsibility and rewards of the land and the agricultural legacy. "Our business is agricultural, but we're not just raising crops and cows," says Jenni. "We're raising the next generation. We teach them just how important it is to take care of their family, their neighbors and their land."
Visit the Flood Family Farm to learn more about their farm family business and enjoy specialties products that you can purchase and bring home to friends and family. Also, check out the Flood Family Farm Blog.