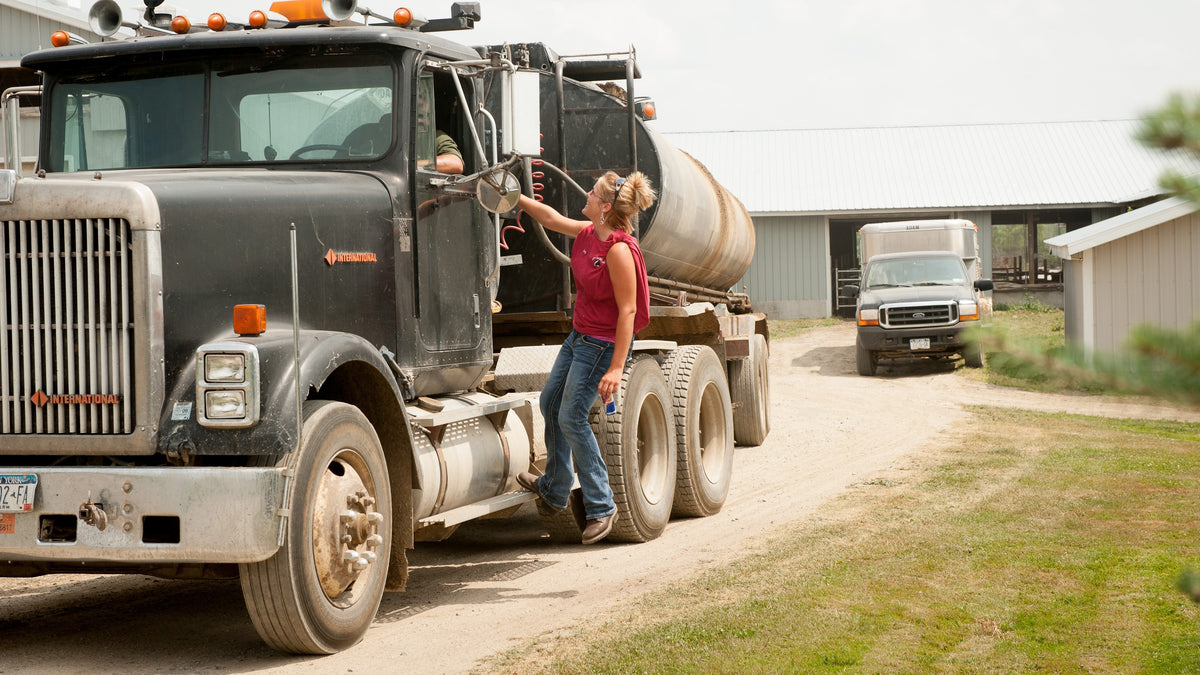 C & M Dairy, LLC
Lisbon, New York
Paige Moulton grew up on C & M Dairy LLC of Lisbon, NY. She's the daughter of Amy and Bernie Moulton, who co-own the farm with Paige's aunt and uncle, Amy and Allen Chester. Paige is going into her senior year at Madrid-Waddington Central School and may someday decide to be part of the farm's fifth generation. She is very involved in the Canton Future Farmers of America Program, Chipman Champions 4-H, and also Madrid Fire Explorers. She has also become involved in the Dairy Princess Program.
The Dairy Princess program in New York is overseen by the American Dairy Association and Dairy Council, based in Syracuse. There are 35 active Dairy Princess Courts in New York and the St. Lawrence County program is an extremely active and has a proud history, with 2014 marking their 50th anniversary.
The program strives to educate and inform people on the importance of supporting dairy farm families and being involved in the community. The Dairy Princess's walk-the-walk, volunteering their time at dozens of events throughout the year. Participants also learn how to speak to a wide range of audiences, while learning to be leaders in their hometown and in the farming community.
This past April, Paige was crowned the St. Lawrence County Alternate Dairy Princess. She first started in the program four years ago as a Dairy Princess Ambassador. She and the other participants have spoken in schools, attended parades and festivals, handed out chocolate milk at a Fuel Up to Play 60 event at St. Lawrence University in Canton, NY, and many more community events.
This week, Paige sat down to answer a few questions about her time in the St. Lawrence County Dairy Princess Program:
What has been your favorite experience as a Dairy Princess?
My favorite experience would have to be being able to teach the younger children about the importance of dairy in their diet and where their dairy products come from. Their facial expressions and questions are always the best!
What is the funniest question you've been asked?
The question that is asked very often that always makes me chuckle is, 'Does chocolate milk come from brown cows?' – in fact no, it does not.
What is the best thing about growing up on a dairy farm?
Growing up on a family farm has allowed me to work side-by-side with my family. We have a closer relationship than a lot of other families, which means the world to me.
What has being a dairy princess taught you about agriculture?
The farm families in our community are very supportive of our program. Many of the young female farmers in our area have been a part of our Dairy Ambassador and our Dairy Princess program. With research I have learned more about the importance of dairy products in every day nutrition, and how important the next generation is for agriculture. 
Do you think farming will be a part of your future?
I think that with no matter what I choose for my future career, agriculture will always be a big part of my life in some way.