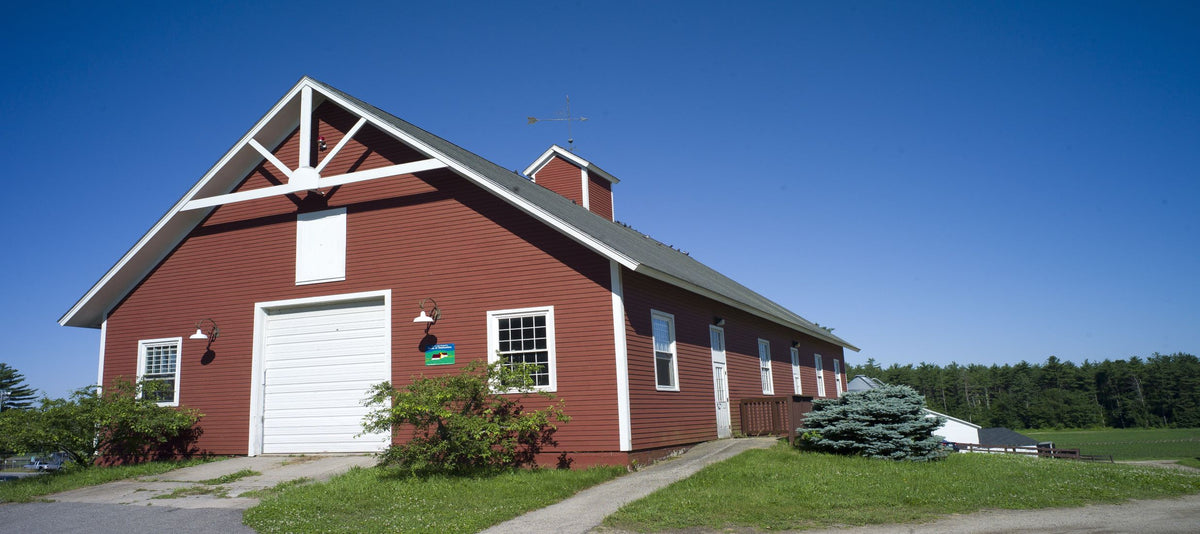 #FarmLove – Alvirne High School
Like many areas of the country, Hudson, New Hampshire has seen agricultural land steadily replaced by suburban growth due to its location right outside Nashua about 45 miles northwest of Boston. Along with the loss of farms comes decreased understanding of what it takes to grow, raise and craft the food we all eat. Alvirne High School in Hudson is working to fill that widening gap.
The dairy herd at Alvirne dates back to the early 1950s and has been part of the school's vision since Alfred and Virginia Hills donated their land for the establishment of an educational institution. "The Hills family always had a dairy and wanted to keep a dairy going here," explains Suzanne Roark, Alvirne's farm liaison. The 250 acres of forest, fields and vegetable gardens are important not only to the education of students, but also to the community at large, Suzanne believes. "If we don't have crops growing, we're going to have houses growing there instead," she says. "It's important to show that agriculture is still vibrant. My mission is to get everybody to like and appreciate agriculture."
Alvirne's Wilbur H. Palmer Vocational-Technical Center offers a robust range of career preparatory programs to more than 1,400 students, including forest and wildlife management, veterinary science and culinary arts and horticulture—all of which benefit from the farm, forest and on-site community garden plots. Interest in agricultural production specifically, however, has fallen in recent years and Suzanne is working with Karen Worthen, the school's career and technical education director, along with farm manager Emery Nadeau to boost that.
Emery himself grew up on a local dairy farm but his family sold their herd in 2002 and a few years later he came to work at the school farm. It's a good thing for the students "to see where their food comes from and how much work goes into it," he says. "We're trying really hard to connect the community and students to the farm, to increase awareness of this underutilized gem we have on our property," adds Karen. "We're lucky that we have community members and school board members who believe that sustainable agriculture is very important and that it's important to know the source of your food."
The Alvirne farm hosted an Open Farm day and has started an after-school calf club, which has drawn about 10 students interested in working with the young animals. "Some calf club kids stay to clean and milk," Suzanne says; one student even comes before school at 5:30 to help with morning milking of about 12 to 15 of the farm's 26 Holsteins.
Working closely with other technical center teachers like culinary program instructor, Dave Bressler, is another key to getting value out of the farm and raising its profile. Recent investment in a small-scale pasteurizer and stainless milk jugs enabled culinary students to see for themselves the farm's own milk transformed into mozzarella cheese. "We all learned a lot that day from milk fat percentage to the left-over whey and its uses," Dave explains. "I feel that we are just scratching the surface with the potential the farm brings to our students. Most people may not know or take a bit for granted where their food comes from and how that it is made. We have a real chance to educate our students."
Dave Bressler and the culinary program students at Alvirne High School's Wilbur H. Palmer Vocational-Technical Center recently made mozzarella from freshly pasteurized milk from the school's own dairy herd.