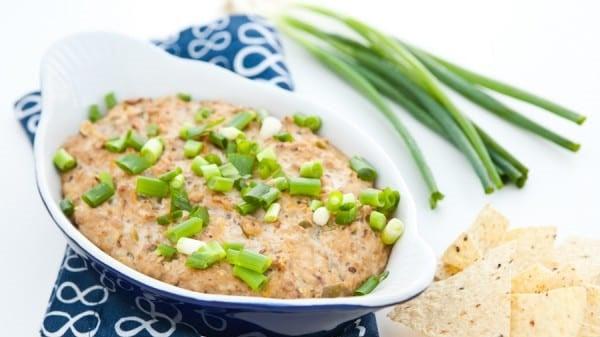 Recipe Roundup: Black-Eyed Peas
Peas on Earth, Good Luck to All
As we get ready to ring in the New Year, it's fun to prepare for the good things we hope are to come – health, happiness, and prosperity. In houses all over the country, family and friends gather around the table, sharing a meal to start the year off on the right foot.
A fine southern tradition, which has happily spread above and beyond the Mason-Dixon line, is serving black-eyed peas on New Year's Day to bring good luck throughout the year. As entrenched as it is in Southern culture, this tradition goes back even farther in history. Since biblical times Jewish households have served black-eyed peas at Rosh Hashanah, the Jewish New Year, to welcome good fortune into the home.
Black-eyed peas are actually little beans that pack a big nutrition punch. They're loaded with complex carbohydrates, protein, and fiber so they fill you up quickly and help you stay full longer. All this, and they bring you good luck! It's no wonder why members of the Cabot Cheese Board love this lucky legume. Here are just a few of their yummy recipes for this New Year's favorite. We begin with Angie from
Eclectic Recipes
and her tried-and-true take. Her
Cheesy Black-Eyed Pea Jalapeno Dip
is perfect for game-day snacking…or any time!
Cheesy Black-Eyed Pea Jalapeno Dip
We're swooning over these Black-Eyed Pea Nachos from Kristina at Love and Zest. What a great way to lighten up a plate of delicious nachos without sacrificing taste.
We can always count on Rebecca at Foodie with Family to come up with an amazing take on an old favorite. Her Easy Slow-Cooker Black-Eyed Pea Dip with Corn + Bacon does not disappoint. It is creamy and savory, loaded with flavor and texture and just a bit of heat. All that as well as good luck in the New Year? Sign me up!
How about making a meal of it? That's exactly what Joanne of Eats Well with Others does with her Pork & Black-Eyed Pea Chili. This bowl full of yum has it all. And according to Joanne, it's a real hit with men of all ages. This is how she tells it: "This chili, is smoky spicy stick-to-your-ribs-but-not-to-your-thighs delicious. It will win you brownie points. And chocolate points. And take-you-out-to-a-Michelin-starred-dinner on V day points."
Want to explore even more Good Luck recipes with Black-Eyed Peas? 
The Recipe Redux: Black–eyed Peas and Bacon – Teaspoon of Spice
Texas caviar with roasted peppers – Healthy Seasonal Recipes
Black Eyed Pea, Greens & Turkey Sausage Soup
{recipe} Black–Eyed Peas with Pesto – Food Confidence
Recipe: Black–Eyed Peas with Mushrooms
Bean Curry | Mel's Kitchen Cafe
Black Eyed Peas and Grit Cakes | Joanne Eats Well With Others
A Texas New Year's Menu – A Southern Fairytale
Eclectic Recipes » Green Black Eyed Peas
Slow Cooker Black Eyed Peas with Ham
Fresh black–eyed peas with ham
Slow Cooker Black Eyed Pea and Greens Soup
---