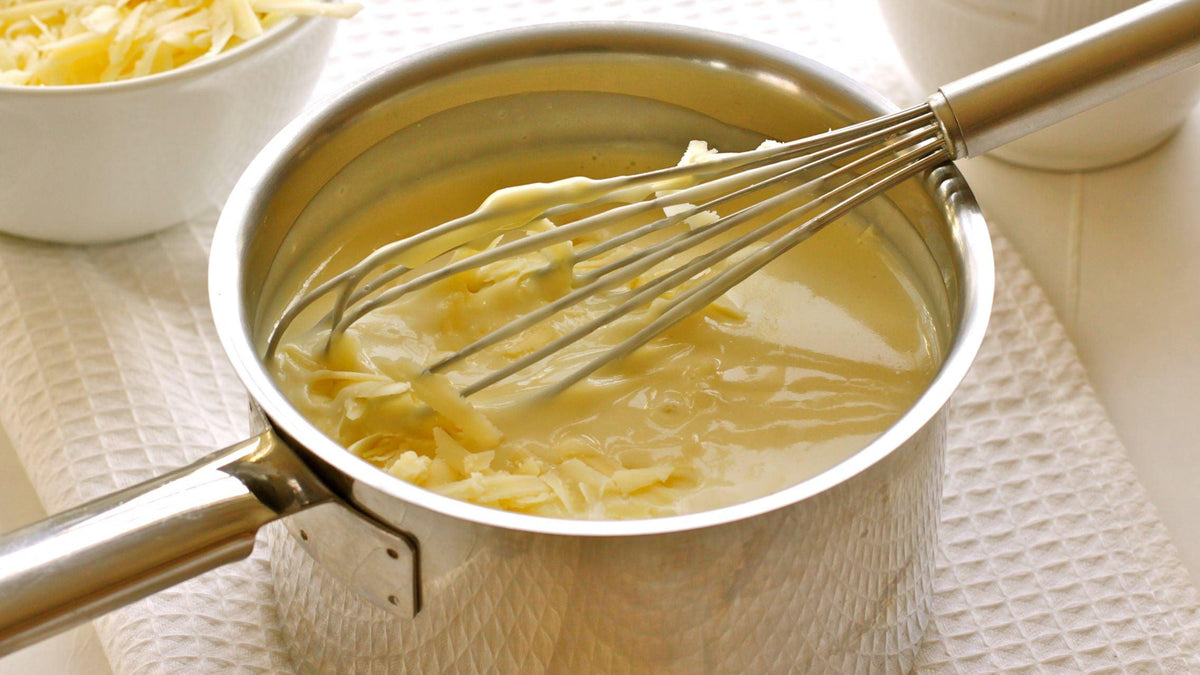 Cheese Sauce Recipes Made Easy
Cheese sauces can be so versatile and delicious and are pretty simple to make. Our recipe videos below will show you how easy it is to make cheese sauce and enjoy many different ways: serve over broccoli or your favorite vegetable, pour over fries, or as a dip for nachos and pretzels. 
Bacon Cheese Sauce with Cheddar
Enjoy this melty cheesy goodness over a baked potato or get creative!
Jalapèno Cheese Sauce
Made using Cabot Pepper Jack Cheese, this is the perfect dipping sauce for pretzels, nachos or whatever your palette decides.
Simple Cheddar Cheese Sauce
Quick and easy to make. This Simple Cheddar Cheese Sauce can be enjoyed with just about anything. We like to enjoy it over broccoli or brussel sprouts but the possibilities really are endless.
Our Bacon Cheese Sauce with Cheddar is our absolute favorite recipe to serve over baked potatoes. Who doesn't love the bacon, cheese and potato combination, right? Crumbled bacon and Cabot Sharp Cheddar make quite a pair! For a cheese sauce with a kick, you'll love our Jalapeno Cheese Sauce, which is excellent 
for dipping nachos, soft pretzels, chicken strips and more. Our Hot & Smoky Cheddar Cheese Sauce is a rich sauce that's fabulous served over mashed potatoes and pork chops. Bookmark this Simple Cheddar Cheese Sauce video recipe for those times when you need a cheese sauce that's quick and easy to make, but still delivers a rich flavor and creamy texture. This cheese sauce is also excellent to serve as a dip, alongside marinara sauce, for our Mini Parmesan Chicken Calzones. To learn how to make cheese sauce for mac and cheese, fries or another dish, refer to our helpful "How to Melt Cheese" article.
Hot & Smoky Cheddar Cheese Sauce
Combining Habanero Cheddar with smoked parika to create a wonderfully rich, smoky cheese sauce you're sure to love!