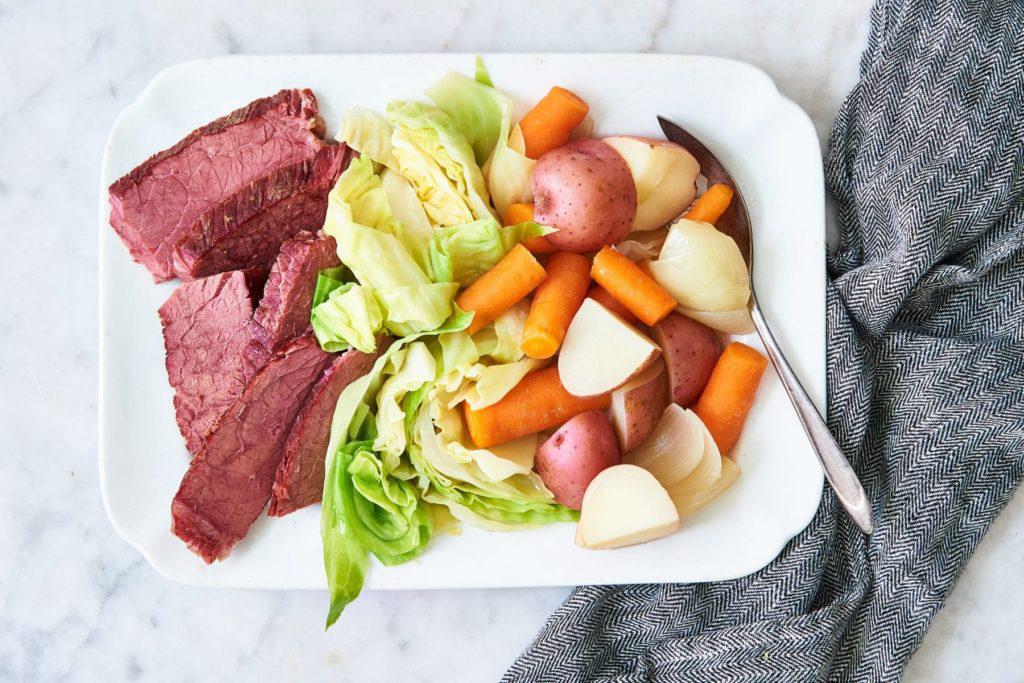 Retro Recipes from 1919
Over the century since the
Cabot co-op was founded in 1919
, food tastes in America have changed pretty dramatically. Who would have thought so many of us would fall in love with sushi, or that kale would transform itself from buffet decoration to vegetable rock star? 
At the same time, what is old is new again and many people once again appreciate the value of whole, natural, minimally processed foods cooked simply.
Cabot's award-winning cheeses and other dairy products have been making uncomplicated recipes more delicious for decades. To celebrate our 100th birthday, we refreshed two retro classics to stay true to their historical roots and also deliver modern-day appeal.
Red flannel hash was a natural. Our barns, our farmers and our calves all wear their red plaid flannel proudly; why not our food? 
---
Hash is a time-tested tradition: essentially a creative and practical way to make the most of the New England classic, boiled dinner, traditionally containing corned beef, cabbage, and root vegetables like potatoes and carrots. Click here to get the full recipe.
---
The next day after making the New England Boiled Dinner, the savvy housewife chops up the leftover meat and veg and fries it up with a generous knob of butter before topping it with farm-fresh eggs. The red flannel part comes courtesy of beets. Of course, you have to gild the lily with a generous handful of Cabot Seriously Sharp Cheddar Cheese to pull it all together into a gooey, delectable whole. Click here to get the full recipe.

---
The 1909 edition of The Good Housekeeping Woman's Home Cook Book provided inspiration for our second celebratory but super-simple recipe from the Sandwiches and Canapes section of the cookbook. Along with anchovy cheese sandwiches, dessert sandwiches made with slices of sponge cake, and mock crab sandwiches, the authors include a cheese sandwich and a toasted sandwich, so we combined the two to bring you Cheese Toasts!  Click here to get the full recipe.
This melty, savory, tangy treat is so simple, yet so special, we'd love for you to put a candle in it and sing us happy birthday before digging in. (Plus that will give it a moment out of the broiler or toaster oven to cool off so you don't burn your mouth.)
---