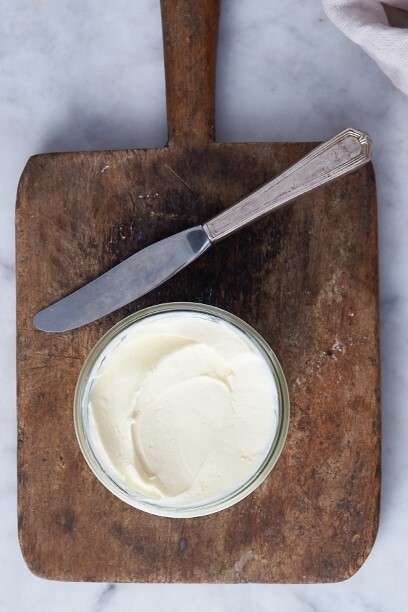 Category
Dips Spreads & Dressings
Ingredients
1 pint heavy cream (high fat content)
½ teaspoon salt, or to taste
Ice water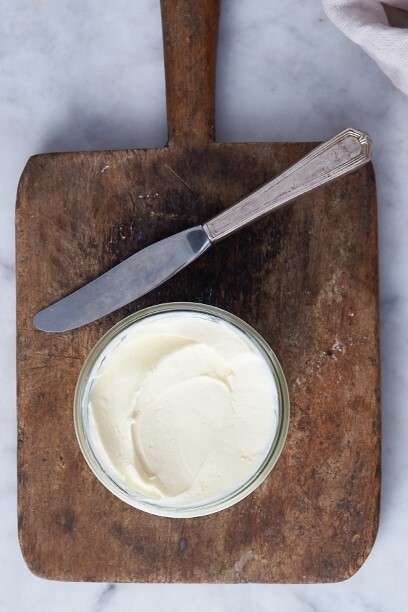 Directions
POUR the heavy cream into food processor.
PROCESS the cream for about 3½ minutes. Note: 1 minute will produce whipped cream, 2 minutes will produce granules, 3 minutes will produce buttermilk and in about 3½ minutes the butter will form.
POUR off the buttermilk keeping the butter solids in the processor.  Save the buttermilk for baking or drinking.
POUR ½ cup of ice water over the butter in the processor.  Using a spoon or rubber spatula mash and stir the water around the butter.  Pour off the cloudy water and repeat this process with ½ cup of ice water three or four times until the poured off water is clear.
PROCESS the butter for an additional 20-30 seconds or until the butter forms a ball.  Carefully remove the butter to a medium sized bowl.
ADD the salt if using and work it into the butter.
WRAP the butter in cheesecloth and squeeze out any remaining buttermilk or water and form a ball.  If you don't have cheesecloth you can use clean hands or clean, thin dish towel.
PLACE butter into a container.  Keep refrigerated.
Nutrition
Nutrition
Serving Size

1/2 Ounce
Amount/Serving
% Daily Value
Fat

11 grams
17%

Saturated Fat

7 grams
35%

Cholesterol

40 milligrams
13%

Sodium

85 milligrams
4%

Carbs

1 grams
0%

Fiber

0 grams
0%

Protein

1 grams

Calcium

20 milligrams
2%