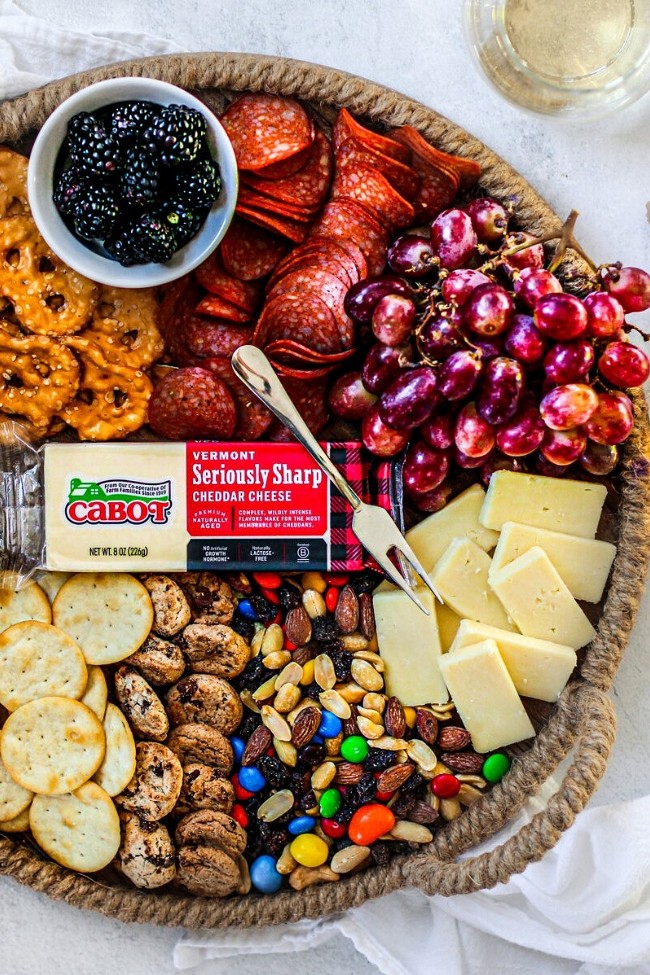 Ingredients
8 ounces Cabot Seriously Sharp Cheddar

1 package pepperoni or cured meat
1 large bunch red or green grapes
1 small jar pickles, halved
1 cup trail mix
½ cup blackberries (or any berries!)
1 cup pretzels
1 cup crackers
½ cup store bought mini cookies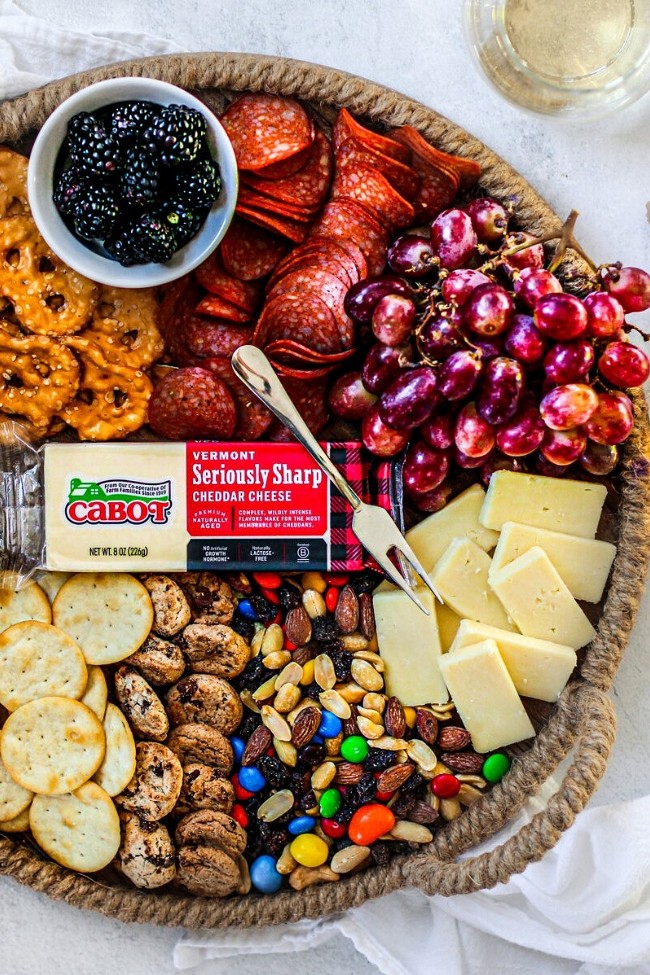 Directions
CUT the cheddar cheese into rectangles or squares
FIND a large cutting board or serving tray with sides. Get creative here!
GROUP items together around your board, starting with your centerpiece then assembling around it.
TIPS: Balance the board by breaking into color blocks. Add height or dimension by adding round containers, or keeping ingredients that may flavor items next to them in dishes on the board. Always include a protein, something sweet, something salty and a fruit or vegetable.
ADD some serving forks and let people nibble at their leisure.
Recipe Note
Note – ingredients can vary. Use anything that you have in your pantry!

Nutrition
Nutrition
Serving Size

1/6 recipe
Amount/Serving
% Daily Value
Fat

27 grams
42%

Saturated Fat

8 grams
40%

Cholesterol

35 milligrams
12%

Sodium

1320 milligrams
55%

Carbs

55 grams
18%

Fiber

4 grams
16%

Sugar

21 grams

Protein

15 grams

Calcium

97 milligrams
10%