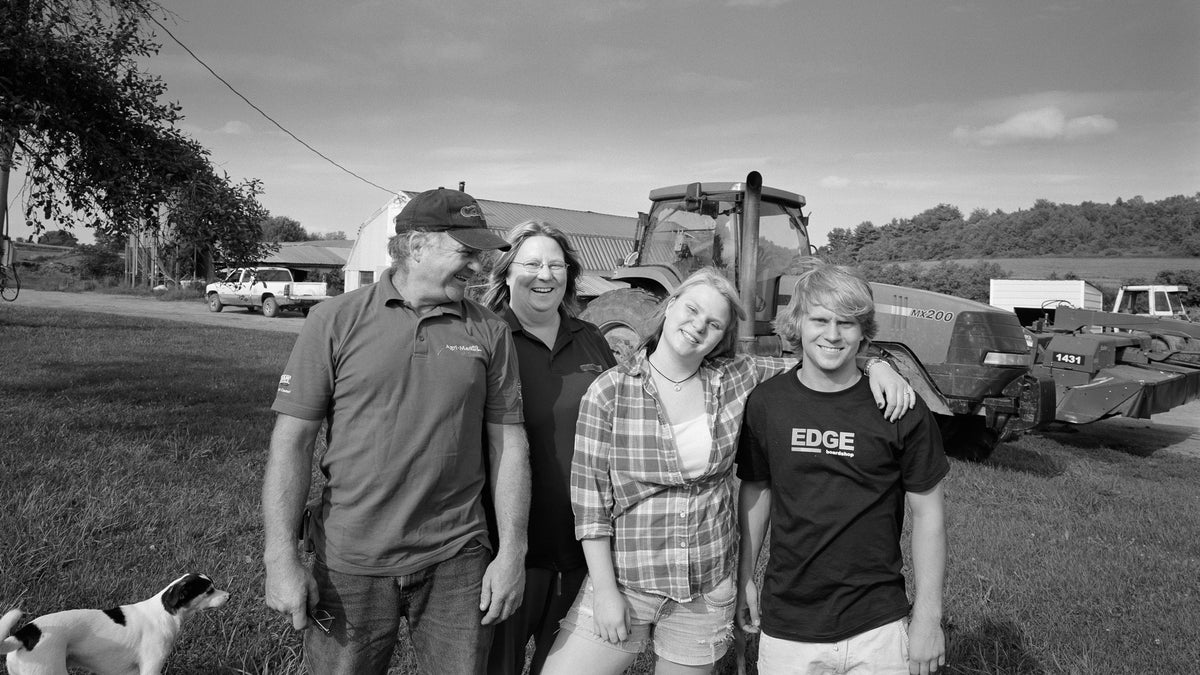 Blue Hill Farm Morrisville, NY
Divide and Conquer
Bill Banker, his wife Corinne, and his brother Bruce are partners in Blue Hill Farm. They brought the name with them from Connecticut
 

where the brothers
 

grew up on a farm overlooking

 
a hill with a blue tint
.
 

When
 

they moved to New York in 1988, they wanted to bring a piece of their old state with them. The three partners have a clear division of labor: Bill handles the cattle, Bruce manages the machinery, and Corinne manages the
 

calves & heifers,

 
breeding for the cattle, does the bookkeeping, and handles the computer work. They all pitch in with the crops.
 
Takes a Village

Corinne and Bill

 
Banker raised their three children
on the farm, and though they are all now adults and are often scattered around the co
untry, when home they

 
help with chores and are front and center during hay season. They all love the outdoors, working on the farm, and helping with the animals. "Many times it takes a village," says Corinne. "Our family has never batted an eye to pitch in when we need help. The kids have always been a part of everything we do and know where their food comes from."
Mutual Support
The Bankers are also active off the farm and have been involved

 
on the

 
Agri
-Mark

 
B
oard
 

of Directors
, the

 
American Dairy Association
,

 
the

 
Dairy Council of

 
New York
 

and the NY Animal Agriculture Coalition
. "
The people in our neck of the woods are extremely supportive of dairy farming
," says Corinne.
"
They understand the role we play in providing safe and healthy food, and they do everything th
ey can to make sure we succeed."
Don't miss a moment on 
Blue Hill Farm
 – learn more about their farm family business and enjoy specialty products that you can purchase and bring home to friends and family.