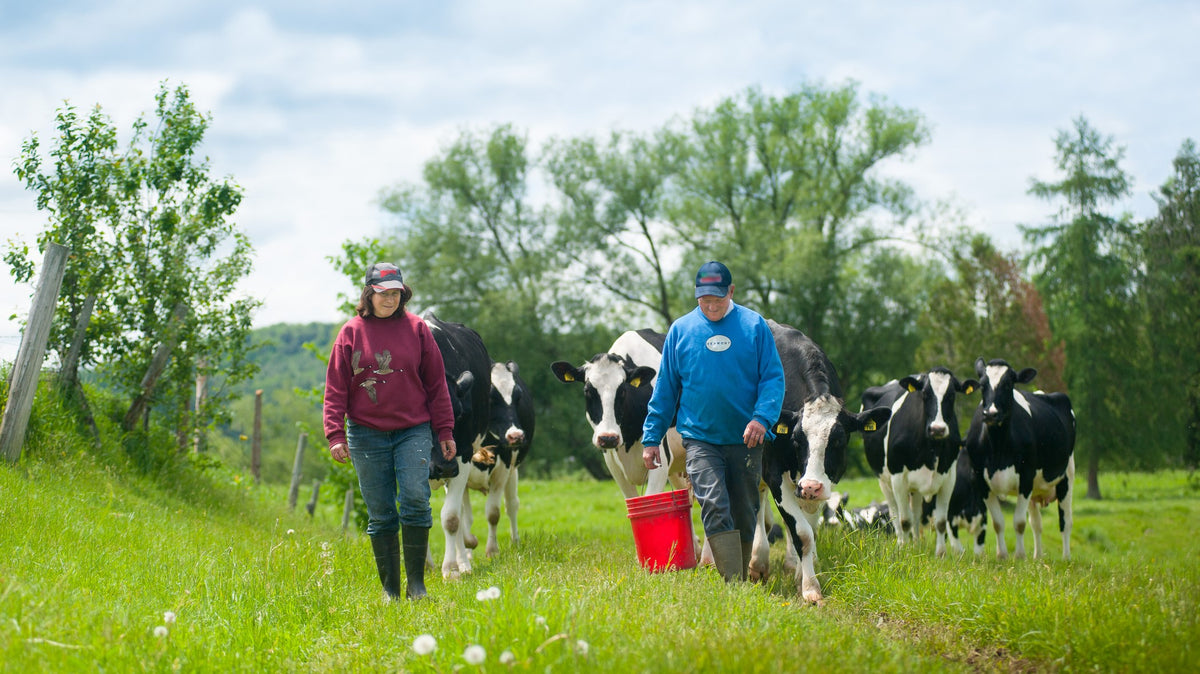 Farmer Friday: McGarry Dairy
For this week's Farmer Friday we are pleased to feature Brian McGarry of McGarry Dairy in Enosburg Falls, VT. Brian recently finished his freshman year at Virginia Tech, studying Dairy Science.
We caught Brian between travel, recently home from Blacksburg, VA after completing finals and on his way to work on a dairy farm in Maryland for the summer. The farm he will be working on has a highly respected herd of Jersey cows and he hopes to learn a few things to bring back to his home farm.
After growing up on the farm in Northern Vermont, we asked Brian if it was a big adjustment moving to Virginia. He responded with just a hint of disappointment, saying, "the weather actually isn't that different than Vermont."
While the winter weather wasn't quite as big a difference as Brian may have hoped for, there were some other adjustments when going away to college. Thanks for taking the time to answer our questions, Brian!
Did being away at college change your sleep pattern?
At college I go to bed a lot later, of course. Most of the time after midnight. At home I go to bed at 10 or 11.
What did you miss most about the farm?
I missed the animals – the cows and dogs.  I'm happy when I'm able to work with animals and be outside and active. At school I am stuck inside studying a lot of the time. This was probably the biggest challenge I had transitioning to college.
What did you miss least?
Not having to deal with backed up manure!
Did you ever visit any of the local farms?
Yes.  One of my classes was Dairy Evaluation. In this class we were able visit local farms and even some state fairs to judge cows. I enjoyed the familiarity of getting back on a farm and seeing some cows.
Do you still help out when you're home on vacation?
Yes, when I am home I help out my parents with their daily work as much as I can.
Do you see dairy farming being part of your future?
Yes, I loved growing up on the farm and hope to return home after college and take over the family farm as the 2nd generation.
Is there an aspect of dairy farming that helped prepare you for college?
Dairy farming has taught me to work hard and to pay attention. Many tasks on the farm require a great deal of focus. Being able to focus and quickly pick things up has definitely helped with my learning – and my grades!