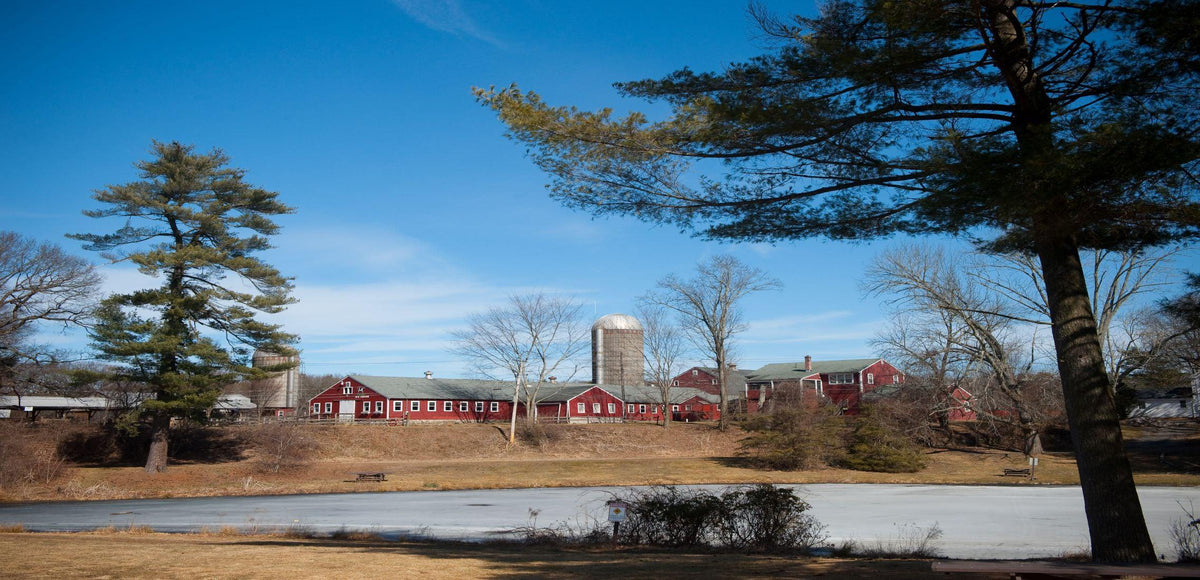 Great Brook Farm Carlisle, MA
Old History, New Technology
Welcoming visitors was part of the deal for the Duffy family when they took on the challenge of re-starting a dairy in the 1,000-acre Great Brook Farm state park 22 miles outside of Boston. Agriculture has been part of Great Brook for centuries; Native Americans used the area for sacred sites and seventeenth century cellar holes remain from early colonial settlement. Today, Mark and Tamma Duffy, their daughter, Marlow, and sons, Christopher and Blake, run a state-of-the-art dairy with a "smart" barn housing the first robotic milking system installed in Massachusetts.
Raising Awareness
With more than 100,000 visitors each year, the Duffys and their milking herd are used to having an audience. "Bringing awareness of dairy farming to the broader community is a big part of what we do," Mark says. They operate a seasonal ice cream and farm stand, raise cranberries and sell composted cow manure. "The good thing is that many people want to buy local products, and they support our work as much as they can," Mark says appreciatively.
Learn more
 about tours at Great Brook Farm and the state park that they reside on. Also check out the Duffy's on 
Facebook
 for farm updates and cow photos!