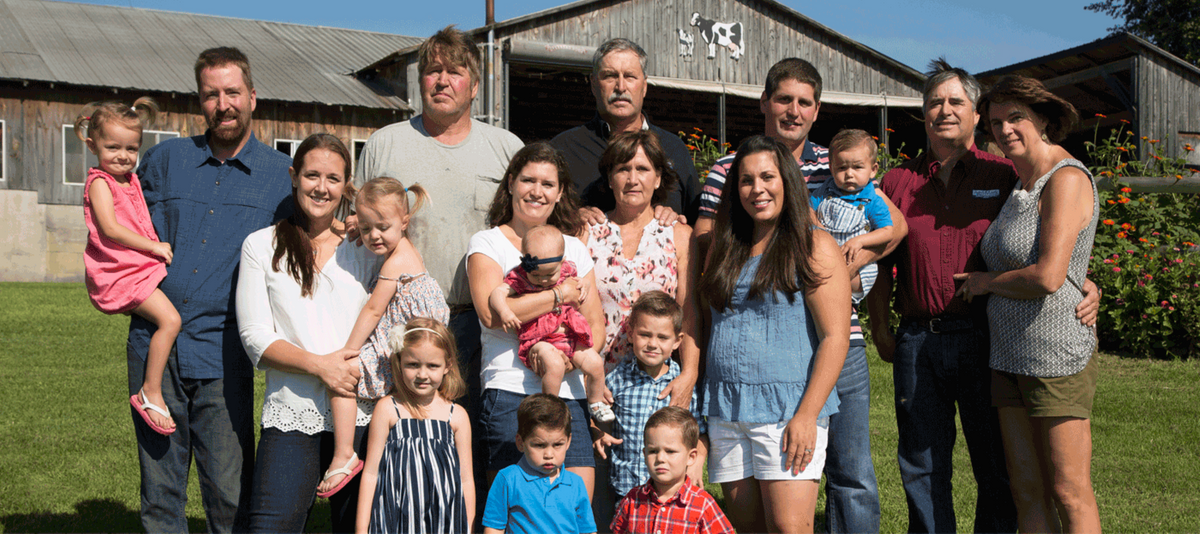 Hanehan Family Dairy Saratoga Springs and Mount Upton, NY
Cultivating Family
With 11 grown kids and 19 grandkids (so far) between the three Hanehan brothers and their wives, "We always say the best crop we've ever grown is our children," says Cliff Hanehan, the youngest of the trio who took over the original Saratoga Springs farm from their parents. Their late father, Edward, returned home from World War II and bought the farm next door to the one he grew up on. The Hanehans feel fortunate that many of their kids have also followed in the agricultural tradition, including several working their way into the family business as partners.
Room for the Next Generation
In 2006, Hanehan Family Dairy added a second, satellite location about 140 miles west in Mount Upton, near Binghamton, to ensure there is enough space for the next generation to learn and grow. In addition to the core business of dairy, they do some breeding and also do a significant fall business in pumpkins, raising seven or eight acres at each farm. Charlie's kids grew up saving money from their pumpkin sales to help pay their way through college.

"Our goal is to grow our business so the next generation has a place to raise their family the way they were raised, the way we were raised. To do that, you've got to preserve the land and the water quality," says Cliff Hanehan. "When I think of sustainability, I think of farming and managing in a way that you're keenly aware of the future of the dairy industry, of the environment and of your family."