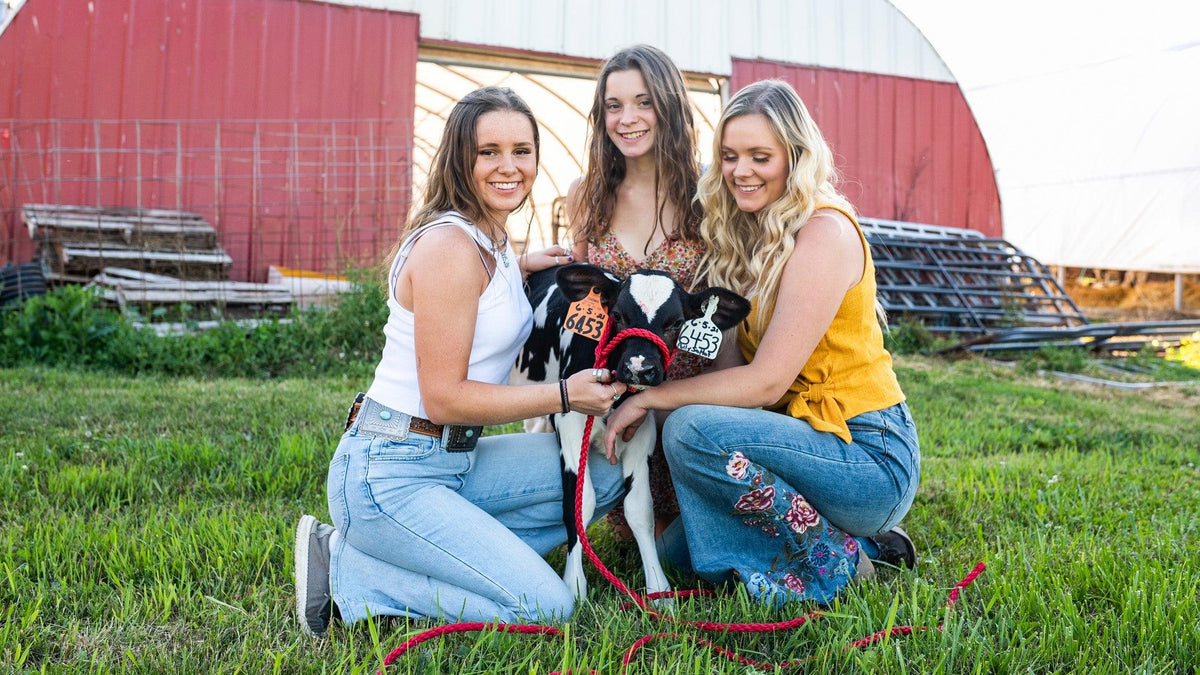 Farmgirls Trending
In the beautiful Finger Lakes of New York, the Leubner family continues their multi-generation dairy farming tradition at the same time as the next generation treads new paths.
Tim Leubner runs the operation with his sister, Karen, and brother, Ed, along with their parents, Fred and Alice. But it's Tim and his wife Erica's three daughters who are putting the farm in a modern kind of spotlight.
Evelyn, Claudia and JoJo (when she's not busy on the soccer field) run an Instagram account @nyfarmgirls with over 31,000 followers. The articulate and passionate young women call themselves social media "agvocates." Their goal is to share what goes on at a dairy farm and fill the gap between consumers and producers. The sisters also post on Facebook and YouTube and have even launched their own line of merch, including t-shirts, hats and bumper stickers declaring their pride in farming.
Evelyn, the eldest at 20, explains how it all started in 2015 when the girls were scrolling through Instagram and noticed there weren't very many farmers talking about agriculture. "We had a lot of calf pictures on our phones," she says with a laugh. "We figured people would trust us because we were actually doing it. Our goal is to share positivity for the dairy industry."
The young women built their following by being their authentic selves and sharing what they love and have fun doing: from caring for calves, to posting funny Instagram stories from the state fair. They don't shy away from hard questions and are comfortable with the communication channel in a way their elders are not. "We grew up with social media," Evelyn says.
Still, they never imagined their posts would yield such a strong following and start so many conversations. Evelyn notes that keeping the content fresh and responding to the many comments and questions takes a lot of time and energy; she's a college student and her two younger sisters are also busy with school. "We've grown a lot through doing this, and we've gotten closer as sisters," she says. "It's really fun and we've met so many people, but it can get crazy. It's kinda like a job."
"They're go-getters," their dad, Tim, says proudly. "They're amazing and have such a positive voice sharing important information. People should know where their food comes from."
Check out all the buzz over at NYfarmgirls on Instagram, Facebook and YouTube.