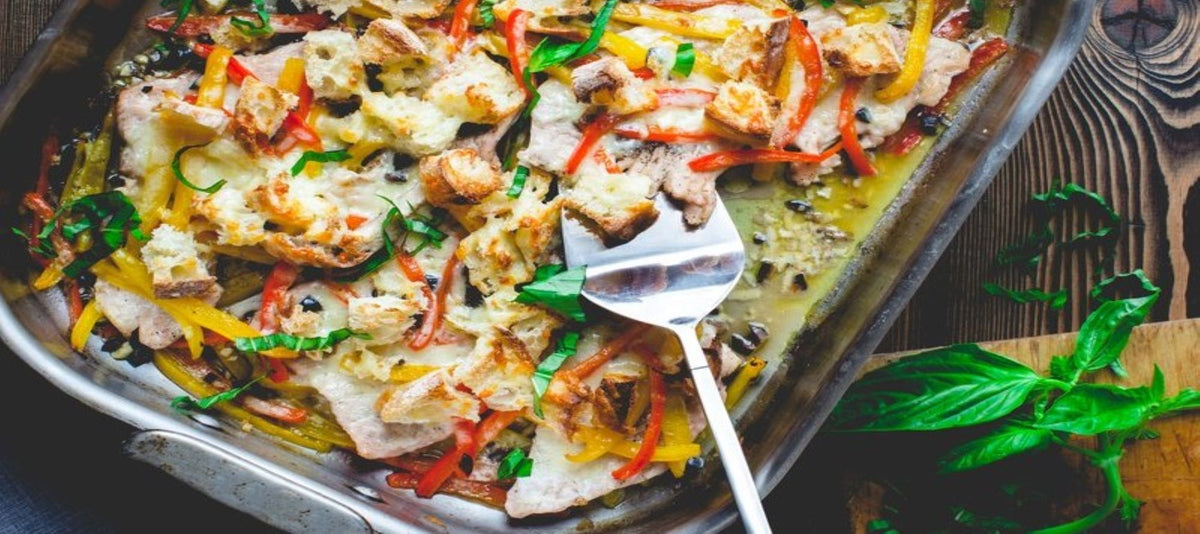 Easy Recipes for Everyday Cooking
Busy cooks are always on the lookout for ways to keep it simple—while still keeping it delicious. We're here to help with easy recipes from our farm families that put kitchen stress in the rear view. From easy cheesy pastas to super speedy instant pot delights, these delectable dishes are a breeze to prepare, require minimal ingredients, and will fill your table with mouthwatering bites the whole family will enjoy. Oh, and if you needed further persuading, each recipe features the bold bite of our award-winning dairy products. Let's eat.
Instant Pot Delights
We're not alone in saying we love our Instant Pot, which uses high pressure to speed up cooking times and lessen the fuss on scrumptious favorites like gooey Mac and Cheese made with Seriously Sharp Cheddar and creamy, spicy Butter Chicken made with the smooth, tangy taste of Greek Yogurt.
Creamy Instant Pot Mac and Cheese
Mini Parmesan Chicken Calzones
Corn Risotto with Cheddar and Bacon
Explore more Instant Pot Recipes and Slow Cooker Recipes
---
Easy Pasta Dishes
Few things bring a smile, or make a belly rumble, like a bowl of comforting pasta. Pasta's versatility make it perfect for any time of year, and whether you're craving a bowl of something creamy & hearty like our No Boil Mac and Cheese made with Sharp Cheddar, or something savory & tangy like our Rotini with Ground Beef and Spinach, we've got your next pasta night covered.
Cheesy Chicken and Broccoli Pasta
Rotini with Ground Beef and Spinach
Chickpea Pasta with Spinach and Peppers
---
One-Pan Wonders
These one-pan dishes not only simplify dinner prep, they help cut back on dishes too! From our cheesy, saucy take on Eggplant Parm smothered in the swiss-like Alpine Cheddar to our tender Turkey Cutlet and Sweet Bell Peppers seasoned with Italian herbs, you'll love making and enjoying these simple, tasty meals.
Sheet Pan Caesar Chicken and Potatoes
Eggplant, Portobello, and Meatball Parm
Italian Seasoned Baked Bell Peppers and Turkey Cutlet
---
Still hungry? Check out our full spread of recipes designed to suit any craving, occasion, or audience.