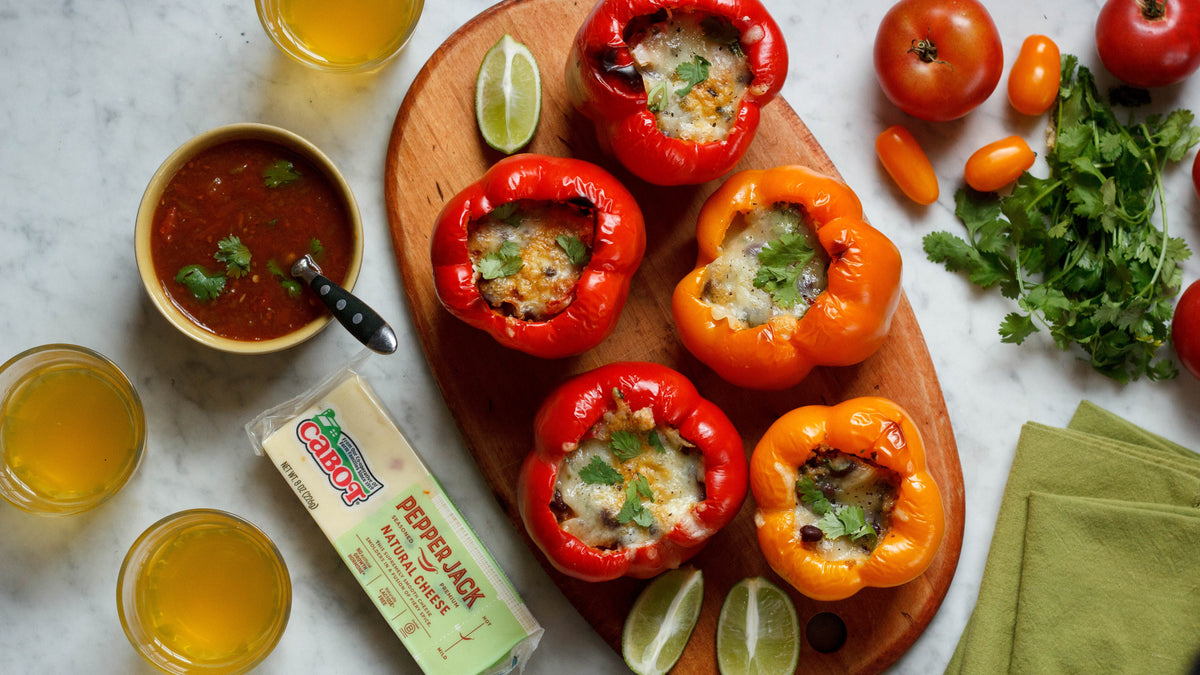 Easy, Healthy Dinner Recipes Your Family Will Love
Summertime…and the living's easy & even easier when Cabot has some of the best, fresh dinner recipes for your family to love.
It's that time of year when families and friends are gathering for barbecues, picnics, and fun in the sun. What better time to take a peek at some delicious and easy recipes from Cabot? Whether you're heading to a potluck, pool party, or need something quick and easy after a busy day at work and summer camp, we've got something that the whole family will enjoy.
When you want a delicious meal for a quick and not-too-heavy dinner later in the week, make our healthier version of macaroni and cheese – a fail-proof crowd pleaser. And with only 318 calories per serving, you can feel better about enjoying a frosty treat from the local ice cream truck.
This Healthy Hash Brown Casserole promises to be another family-pleasing dish. Plain Greek-Style Yogurt and Sharp Lite50 Cheddar lighten up this familiar side dish. Quick and easy to prepare, your family can enjoy this casserole as a side for breakfast, lunch, or dinner.
These Black Bean Veggie Burgers are not only easy, but little kitchen helpers will love the opportunity to mash the ingredients together. Experiment with toppings! We love the idea of a cold topping like avocado, guacamole or tomato for balance.
Speaking of burgers, why not mix it up by losing the bun! Try these Turkey Cheeseburger Lettuce Wraps for an easy and lower carb dinner. Keep this in mind for rainy summer days when you want to satisfy your burger craving, but don't want to grill in the rain.
Here's another quick and easy pasta dinner because who doesn't love cheesy pasta? Given a healthier boost by using Cabot Sharp Lite50 Cheddar and adding fresh broccoli, this is sure to become regular on your family's menu.
Don't forget to make room for your Omega 3s! The health benefits from the healthy fats found in fish are even more satisfying when enjoyed with delicious creamy polenta and Sharp Lite50 Cheddar. Not to mention, polenta is surprisingly easy to prepare. You'll have dinner on the table in no time when you make this Oven Roasted Salmon with Cabot Cheddar Polenta.
Now that you have some fresh, family-pleasing recipes in your back pocket, get out there and enjoy the sunshine without worrying about what's for dinner!