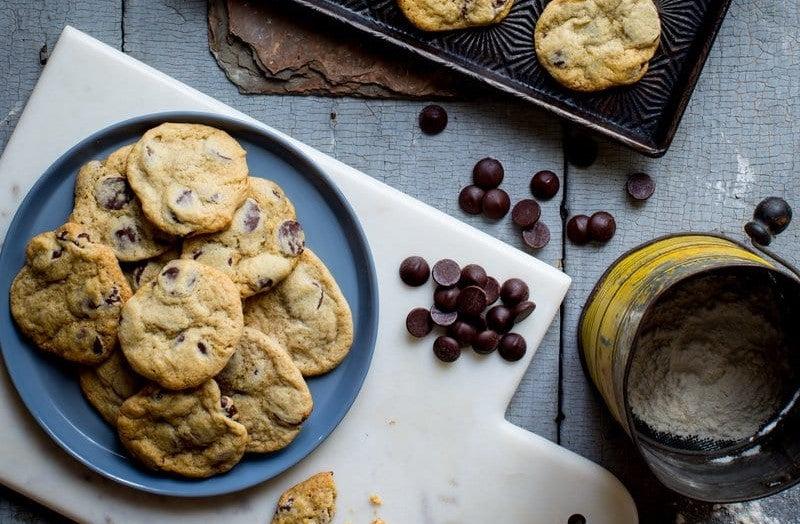 Food Gifts that Spread Love & Gratitude
During this time of year, the beauty of both giving and receiving are in full bloom. Our favorite way to give (and get!) during the holidays is by whipping up homemade food gifts that spread love, gratitude, and good taste.
There's nothing better than treating someone you appreciate, and it's also lovely to receive with humility and gratitude. But as every parent knows, that last part can be hard to come by! It's so easy — and totally normal! — for kids to get caught up in the excitement of collecting new things. Which is why it's especially rewarding at this time of year to take a moment, slow them down, and engage them in meaningful gift giving that isn't about buying more things.
The best way we know to do that is by getting kids in the kitchen to help whip up easy, delicious gifts that go from the heart of your home to someone else's. And bonus: if you join your kids in the kitchen, you also get an opportunity to slow down, breathe in the holiday spirit, and give something meaningful without blowing your budget.
Prepare Your Kids and Your Kitchen
The thought of cooking with kids is a lot more intimidating that the reality of doing so, especially if you're prepared! The key is setting up ahead of time and making sure that you task children with age appropriate jobs. (Just remember: even your youngest helpers can get involved!)
Check out our guide to cooking with kids for kitchen jobs organized by age to take the guesswork out of figuring out how your kids can help whip up holiday food gifts while staying safe and engaged.
Go Big to Go Home
When it comes to food gifts, it helps to think big: choose a treat that you can make in a big batch or, if you're whipping up a food gift for just one or two recipients, think about how your food gift can serve them. Here's what we mean.
As gratifying as it is to cook food gifts for lots of people you love, none of us has the time or money (especially this time of year!) to wrestle with several fussy recipes. Instead, come up with one crowd-pleasing treat made with a recipe that you can easily double or triple, and share the wealth with neighbors, friends, family, your mail carrier, and whomever else you'd like to acknowledge this holiday season. Want to try something unique? Check out this Cheddar Cheese Fudge recipe!
Chocolate Chip Cookies are a no-brainer, right?!
So are Blueberry Scones…
And Baked Chocolate Mousse Donuts.
And remember, not to let sweets get all the attention! We have tons of other ideas, including savory options like Cheddar Crackers.
Even try your hand at a very simple cheese ball that can be tailored to fit every taste. 
If you don't need to make a ton food gifts, another way to go is to treat one or two lucky gift recipients to a food gift package created around a meal or a theme. We like putting together ingredients that inspire people to cook up something fun that they may not have otherwise thought to do. Or maybe you want to package up foods and ingredients that saves your favorite home cook time during this busy holiday season. Some ideas include:
A Fondue Kit: A selection of Cabot cheeses, a fondue pot, cured meats, and a jar of cornichon come together to make a fantastically fun gift for a special holiday hostess.
A DIY Cheese Plate: Make it easy for someone who'll be hosting this holiday season to put together a holiday cheese plate. Bake up a batch of our Rustic Cheddar Crackers and pack them up with a selection of Cabot cheese, your favorite jam, and a slate cheese board.
Popover and Tea: You know that person you can always count on to listen to you over a cup of tea? Bake them a batch of Cheddar Popovers, and package with your favorite tea or coffee, a great mug, and maybe even some homemade butter that the kids make (it's a fantastic starter kitchen project!).
Home Baked Bread: Breadmaking is having a moment…who doesn't love a fresh-from-the-oven bread! Wow your friends with our Cheese Swirl Bread, made with two of our farmers' favorite cheeses.
Holiday Breakfast Kit: Make a special holiday morning meal easy peazy for someone you love by baking them a batch of our Quick Maple Cinnamon Rolls and packaging them with top-notch coffee beans and/or hot chocolate mix. You can give the cinnamon rolls fresh, or par-bake them and freeze!
Whatever you decide to make, be sure to keep it manageable and get help from the whole family. The joy doesn't come just from giving, but also making. Especially if making with love, joy, and a good recipe!