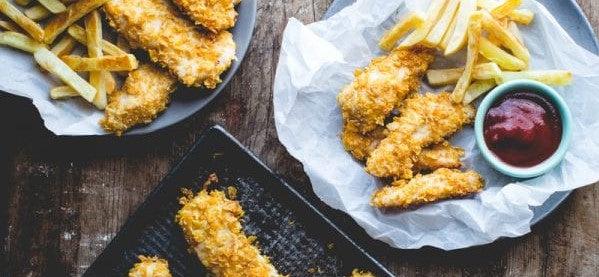 What to Eat this Week: Spring Break Recipes
A week without school. Maybe this is something you've been waiting for since December. Plenty of time for hugggies and snuggies and a little DIY
sugar on snow
. Or, maybe, you have no idea what to do with your kid for five days without structure and homework.
Whether you're as over-the-moon for Spring Break as the children, or dreading it with every fiber of your being, let us help make this a Spring Break to remember. 
There are some really creative (and inexpensive) ideas out there to help keep them entertained for much of the day. And at meal time, have fun together!We have tasty dishes that you will enjoy eating, and your kids will enjoy making with you. For #WhatToEatThisWeek, we're cooking with kids for the spring break.
---
Monday
Ingredients
For the Macaroni and Cheese:
2 cups uncooked elbow macaroni
3 tablespoons Cabot Salted Butter
1 tablespoon garlic, minced
3 tablespoons King Arthur All-Purpose Flour
1 ½ cups milk
16 ounces Cabot Seriously Sharp Cheddar, shredded (about 4 cups)
Salt and pepper to taste
For the Fried Macaroni Balls:
2 eggs
1 cup garlic and herb breadcrumbs
1 ½ quarts canola oil
¼ cup buffalo sauce
Blue cheese or Ranch dressing for dipping
---
Tuesday
Wednesday
Ingredients
Lemon leaves, orange leaves or fresh bay leaves
Carrot
Small unpitted black olives
2 (8-ounce) bars Cabot Sharp Cheddar plus bars assorted flavors of Cabot Cheddar*
Toothpicks
Fish-shaped crackers or pretzels
---
Saturday
Ingredients
Nonstick cooking spray
1 cup King Arthur Unbleached All-Purpose Flour
Pinch salt
Pinch ground black pepper
4 large egg whites
1/2 cup reduced fat (2%) milk
1 1/2 cups crushed cornflakes
4 ounces Cabot Sharp Lite50 Cheddar or Cabot Sharp Cheddar, grated (about 1 cup)
6 boneless chicken breast halves, cut into 1/2-inch-wide strips