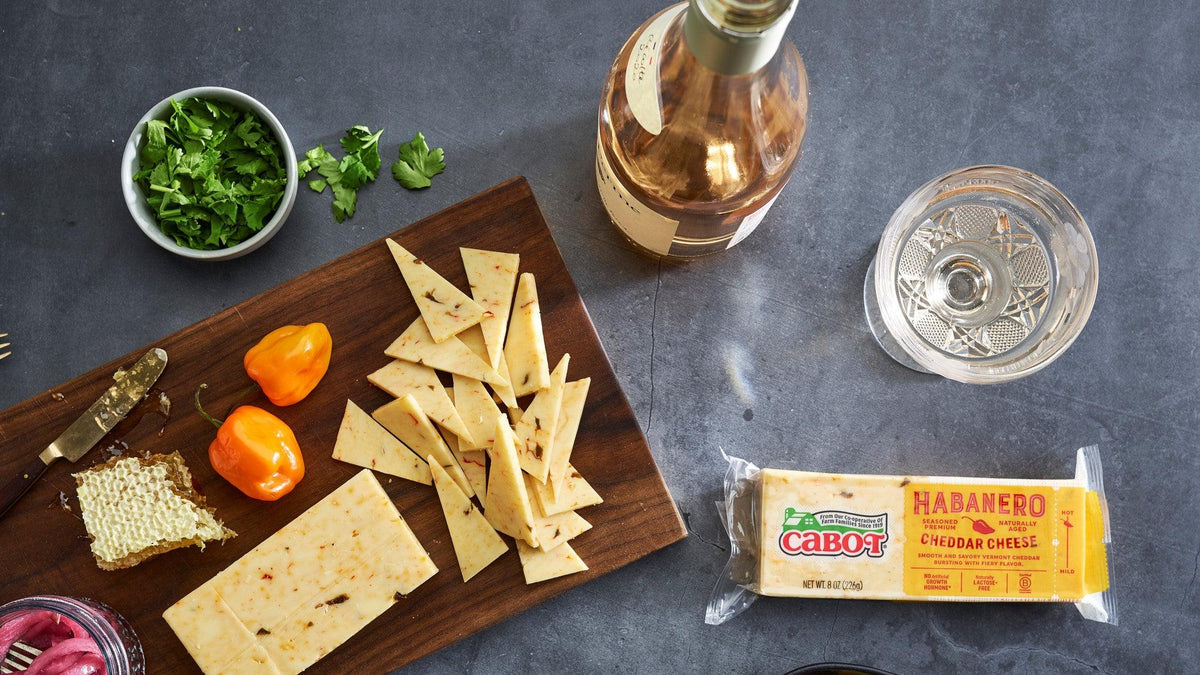 Spice Up Your Health With The Benefits of Spicy Food
If you love spicy food, you'll love what science is saying about living the spicy life.
Along with the taste and delight in eating spicy foods, health studies show they're good for your heart and overall health thanks to a key ingredient known as capsaicin. Capsaicin gives the heat to different types of hot chili peppers, including favorites like cayenne, habanero, and jalapeno. And whether you enjoy spicy peppers raw, cooked, or as a dried powder, they're packed with the same heart-healthy, anti-inflammatory properties. We're excited to share some of our favorite spice-forward recipes to add bold flavor and healthy habits to your life.
Heart Health  
Capsaicin's anti-inflammatory qualities helps to promote a healthy heart. Combined with a heart-friendly diet, spicy foods can help lower blood pressure and reduce cholesterol, as well as ease the tendency for dangerous blood clots to form. The key is to follow a healthy diet and learn delicious recipes that add some spice to mealtime. Our farmers' Blackened Fish Tacos with Street Corn Style Salsa (pictured above) not only have chili powder for a healthy heart, they're loaded with a generous helping of the World's Best Cheddar. These Baked Stuffed Bell Peppers with Quinoa are a great option for a weeknight meal.
Weight Loss  
If you need another reason to spice things up in the kitchen, recent studies show that capsaicin can boost metabolism and decrease your appetite. The good news is that spices are incredibly versatile flavors in your kitchen and can be added to many different dishes, whether you're creating a weight-loss plan or just adding some kick to your cooking. Try our Cauliflower Wings with Buffalo Yogurt Dip, made with Cabot's award-winning Greek Yogurt and plenty of luscious spice, it's a healthy spin on a classic.
 Cauliflower Wings with Buffalo Yogurt Dip
Pain Relief  
Incredibly, capsaicin also stimulates the release of a compound believed to be involved in communicating pain between the nerves in the spinal cord and other parts of the body. It helps to decrease the intensity of pain signals in the body, which means that a little spicy food could bring some much-needed relief for those with chronic pain. And the kick from our farmers' blazing hot Habanero Cheddar makes these fish tacos just what the doctor ordered! If habanero is a touch too fiery, try these with our creamy, spicy, award-winning Pepper Jack Cheese.
Fish Tacos with Cabot Habanero Cheddar
Bonus Benefit  
In addition to flavor and health benefits, spicy food can also make us feel good. And there's a good reason why. When your tongue touches hot foods like spicy peppers, capsaicin triggers the release of endorphins, known as "happy" chemicals, which tend to turn up the smiles.
Too Much Heat?  
If you turn up the heat a bit too much for your latest Southwestern feast, reach for some milk, or creamy Cabot Yogurt to cool things off. The protein casein found in dairy products helps break down capsaicin to calm things.
We hope you enjoyed learning about all the delicious benefits of cooking with spice and adding the bold taste of award-winning Cabot dairy products to whatever is on the menu.