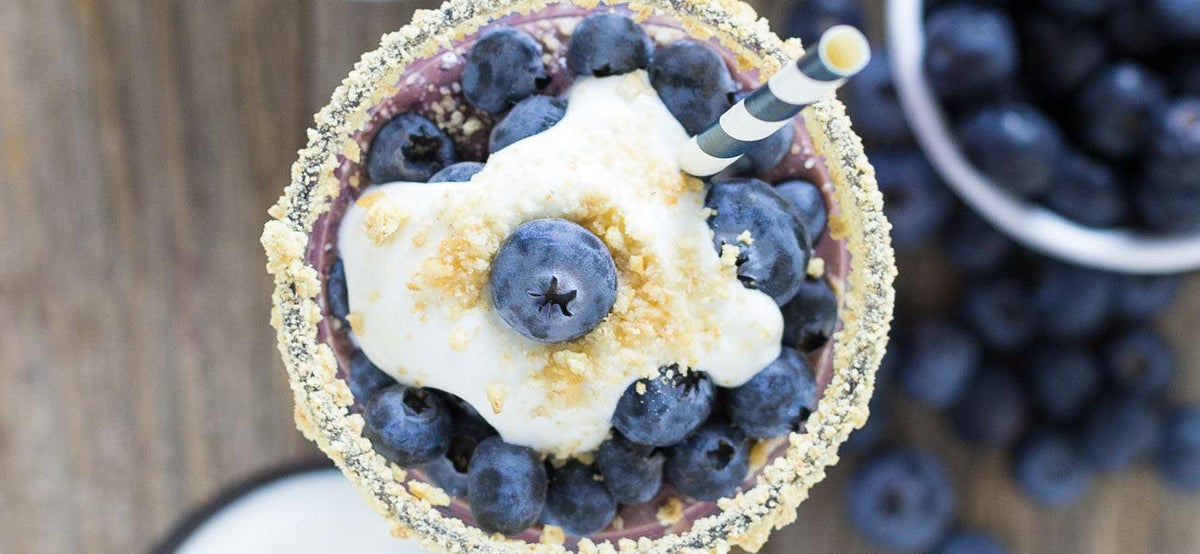 The World's Best Smoothie Recipes
Presenting 8 amazing smoothie recipes made with Cabot's award-winning Greek Yogurt.
At Cabot, we always knew that we had the secret to making the world's best Greek Yogurt – it's thick, rich, and super creamy with just a bit of tang. Now it seems that the world has made it official. This unique, and uniquely delicious yogurt was judged "Best of Class" at the 2016 World Champion Cheese Contest held in Madison, Wisconsin on March 7 – 9. 
Whether you enjoy the full-bodied, almost decadent taste of Cabot Plain Greek Yogurt, or its lighter, lower fat counterpart, Cabot Lowfat Plain Greek Yogurt, you can count on Cabot to consistently provide the highest quality and best flavor. You should also try the slightly sweet and totally yummy taste of Cabot Lowfat Vanilla Bean Greek Yogurt and Cabot Lowfat Strawberry Greek Yogurt. All four of these fantastic flavors deliver on the promise of Best in Class!
And what better way to enjoy the unparalleled taste and consistency of Cabot Greek Yogurt than in a thick, delicious smoothie? It's a perfect way to start your day. Loaded with fruits or veggies, a smoothie can start your day off with a nutritious, filling meal-in-a-glass. And smoothies aren't just for breakfast either. They make a tasty mid-day pick-me-up and a nutritious after-school snack. Healthy ingredients make this a choice moms can get behind.
---
Here are our favorite smoothie recipes, each one featuring great taste and Cabot Greek Yogurt!
 Breakfast Blueberry Lemon Smoothie
Chocolate Peanut Butter Banana Smoothie
Sure, Greek yogurt is the ideal foundation for a scrumptious smoothie, but it's also a workhorse ingredient in lots of different recipes. When seasoned with herbs, spices, and other wholesome ingredients, Greek yogurt makes versatile dips and spreads, like this popular recipe for

Tzatziki
. It's loaded with fresh cucumber and flavored with garlic, lemon, and olive oil.
On the sweeter side, you can freeze Cabot Greek Yogurt to create healthy desserts like these delectable Key Lime Pie Frozen Pops.
You can also use Cabot Greek Yogurt as a substitute for mayonnaise, cream, sour cream, butter, and many more high fat, high calorie ingredients. When you're cooking or baking, adding Greek yogurt to your recipes not only boosts the protein, it also adds significant amounts of calcium, an ingredient often missing in our diets. Use this handy Greek Yogurt Substitution Guide to help you make you next meal healthier and tastier.
So start your day with a wholesome, flavorful Cabot Greek Yogurt smoothie. And don't forget that Cabot's award-winning Greek yogurt can be your most valuable asset in a healthy kitchen!