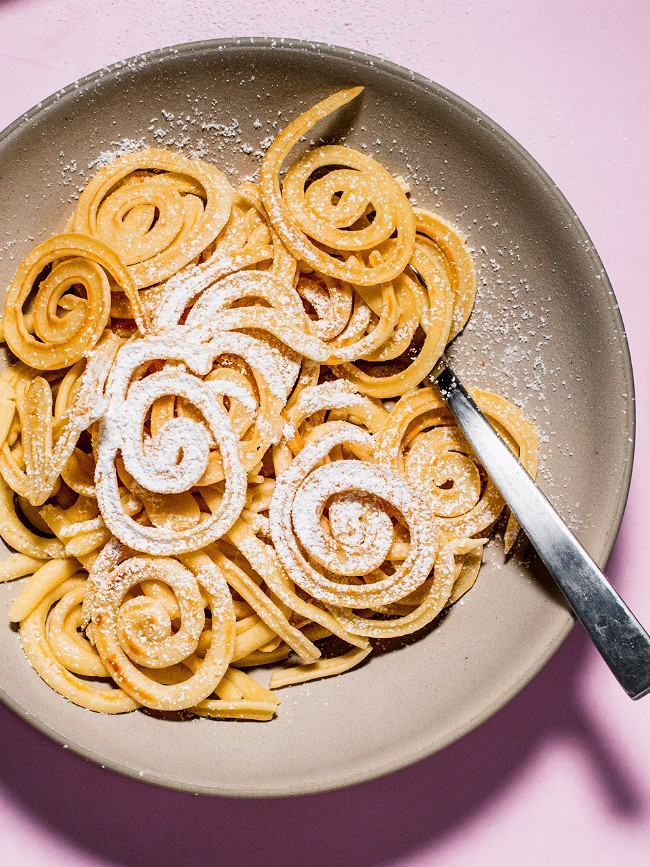 Category
Breakfast & Brunch
Ingredients
¾ cup Cabot Plain Greek Yogurt

1½ cups all purpose flour

2 teaspoons baking powder

2 tablespoons sugar

½ teaspoon salt
2 eggs
1 cup milk

2 tablespoons Cabot Salted Butter, melted

½ teaspoon vanilla extract

Spray oil, for the pan 

For Topping

Maple syrup
Sprinkles
Powdered sugar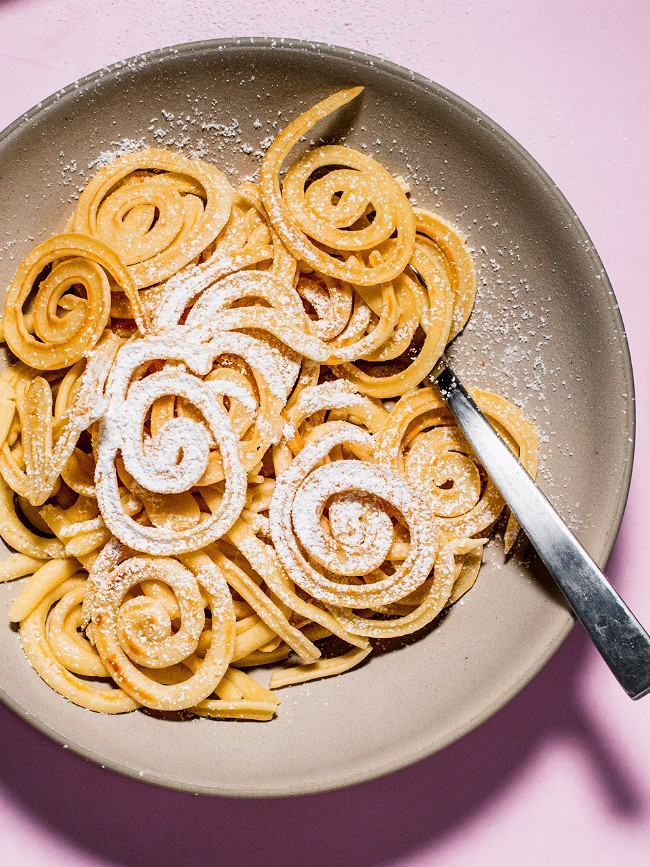 Directions
ADD the Greek yogurt to a large bowl and sprinkle in the dry ingredients. Stir until just combined.

WHISK together the eggs, milk, melted butter and vanilla in a separate bowl, then pour them into the bowl with the yogurt mixture.

STIR until well combined and smooth.

HEAT a large non-stick skillet over medium-heat, and spray with cooking oil.

POUR the batter into a squeeze bottle or ziploc bag. Cut a tiny piece off of one corner of the bag (if using). Start piping the batter into the skillet in small spirals. Let cook for 2 - 3 minutes and gently flip with a spatula. Continue cooking 1 - 2 minutes, until cooked through and golden on both sides.

COOK the remaining batter in batches until finished.

SERVE with your favorite toppings, and enjoy!