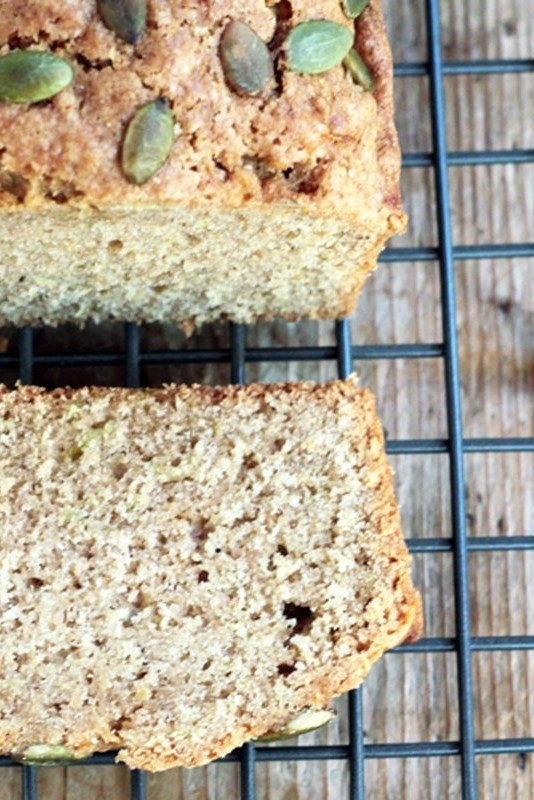 Zucchini Bread with Pumpkin Seeds
Ingredients
1 pound zucchini (about 2 medium)

1 ½ cups sifted all-purpose King Arthur flour

1 ½ cups 100% white whole wheat King Arthur flour

2 teaspoons baking powder
¼ teaspoon baking soda
2 teaspoons cinnamon
¼ teaspoon nutmeg
1 teaspoon salt
2 large eggs
1 cup sugar
½ cup brown sugar, packed
6 tablespoons canola oil

6 tablespoons Cabot Lowfat Greek Yogurt

2 teaspoons vanilla extract
2 tablespoons pepitas (pumpkin kernels)
cooking spray
equipment : (2) 8 x 4 inch loaf pans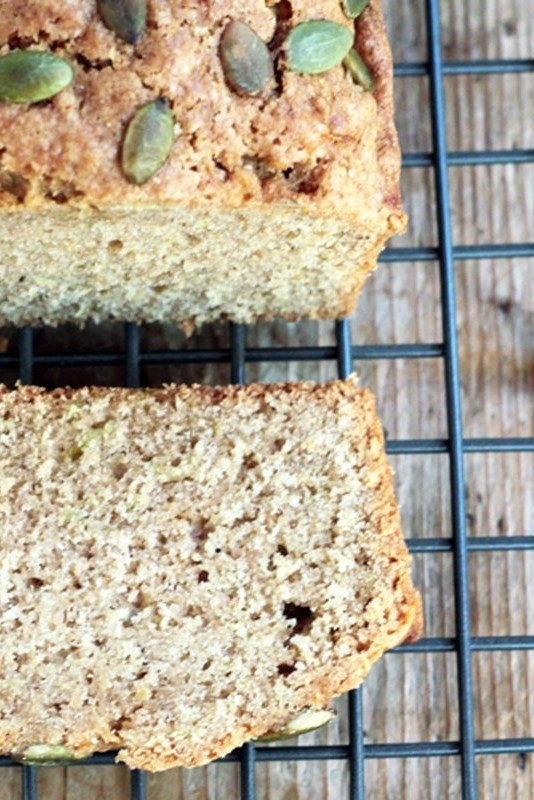 Directions
Heat oven to 350 degrees F. Spray pans with cooking spray.

Trim stem and root end of zucchini. Using a box grater, grate zucchini. You should have about 3 cups.

Place the grated zucchini in a clean kitchen towel or several layers of cheese cloth and squeeze to press out as much liquid as possible.

Combine the dry ingredients in a large mixing bowl.

In a separate bowl, whisk together eggs, sugar, oil, Greek yogurt and vanilla extract .

Add grated zucchini to dry ingredients. Pour liquids over the top. Gently stir and fold just until no more flour is visable.

Pour batter into pans and bake for 45 minutes or until toothpick inserted in the center comes out clean. Let bread cool in pan for about 10 minutes and then turn onto a wire rack to cool completely.