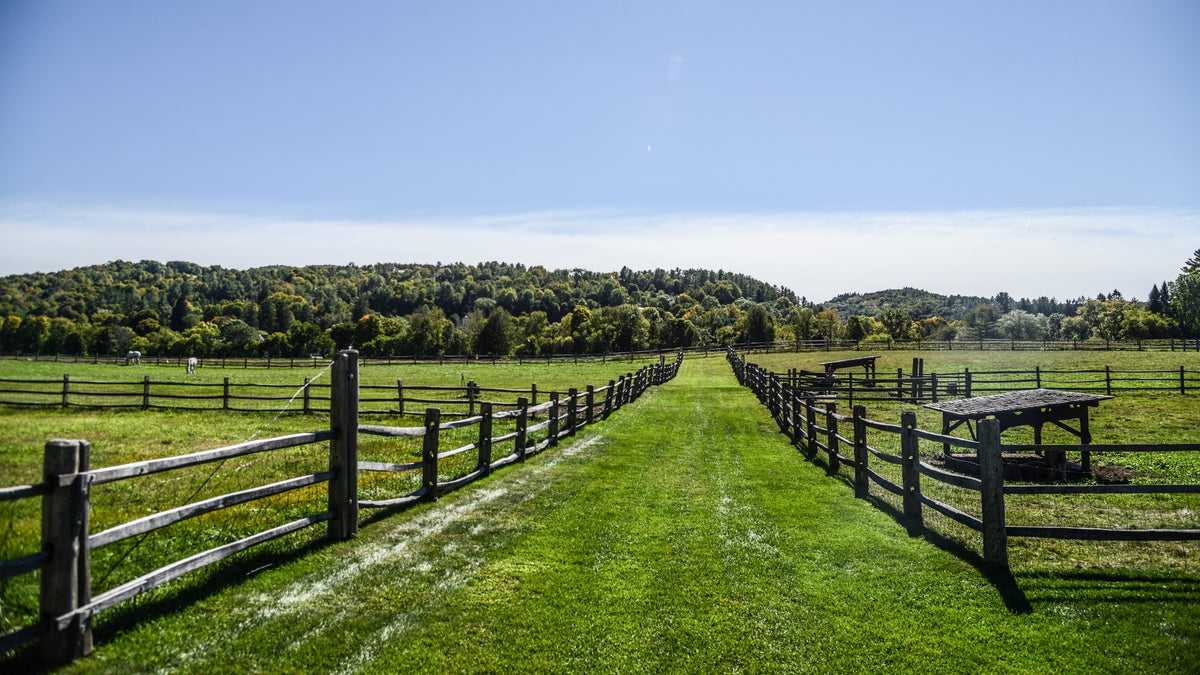 Billings Farm & Museum Woodstock, VT
The Billings Farm & Museum, gateway to Vermont's rural heritage, features one of the finest dairy farms in America and a museum of Vermont's rural past. The farm continues a long tradition of agricultural excellence, dating back to 1871, when native Vermonter Frederick Billings set out to build a farm and forestry operation that would serve future generations as a model of wise stewardship. His farm flourished and is still an operating farm today, continued through the stewardship of Billings' granddaughter Mary French Rockefeller and her husband, conservationist Laurance Spelman Rockefeller.
In the barns, visitors can see farm work first-hand, including care of the Jersey herd, draft horses, sheep, oxen, and chickens. They can explore the horse barn, calf nursery, milk room, and dairy barn and get comfortable with the farm's livestock through interactive activities, programs, and events. One of the most popular activities is the afternoon milking of the Jersey herd, when visitors can watch the process up close and talk to the farm staff doing the milking.
The meticulously restored and furnished 1890 Farm House – hub of the farm and forestry operation a century ago – features the farm office, family living quarters, and creamery, where butter was produced for market. Engaging tours and interactive programs explore 19th century farm and domestic life. The Vermont Farm Year Exhibits displayed in the farm's 19th century barns depict the home, community, and work that shaped the lives and culture of rural Vermonters.
"We're proud to say that approximately 55,000 people visit Billings each year," says Susan Plump, Public Relations Coordinator for Billings Farm & Museum. "People travel from all over the world to learn about Vermont's rural past and farming in this area during the late 19th century. We showcase a number of permanent exhibits, which span the cycle of the farm year, as well as a variety of interactive daily programs and seasonal activities that appeal to every generation. The highly anticipated Annual Quilt Exhibition – open daily from early August through the end of September – features more than 50 quilts made by Windsor County residents, plus hands-on programs.
"Our mission is education," continues Susan. "We want to share what was happening on and to the land in late 19th century Vermont, and how Billings Farm was (and still is) committed to demonstrating and encouraging responsible stewardship throughout the state and region. Through interactive programs and events, exhibits, and most importantly, a working dairy farm, our visitors learn about farming well over a century ago and see firsthand, how a small dairy farm operates today. We hope that they return home with the realization that their actions have a direct impact on their personal environments – whether rural or urban – and that all of us can set an example of good stewardship. Of course, there are many differences between farming over 100 years ago and farming today. Some of the same issues persist though, and our visitors may discover there are more similarities than they might guess."
Visit the Billings Farm & Museum to learn more about their farm family business and enjoy specialty products that you can purchase and bring home to friends and family.