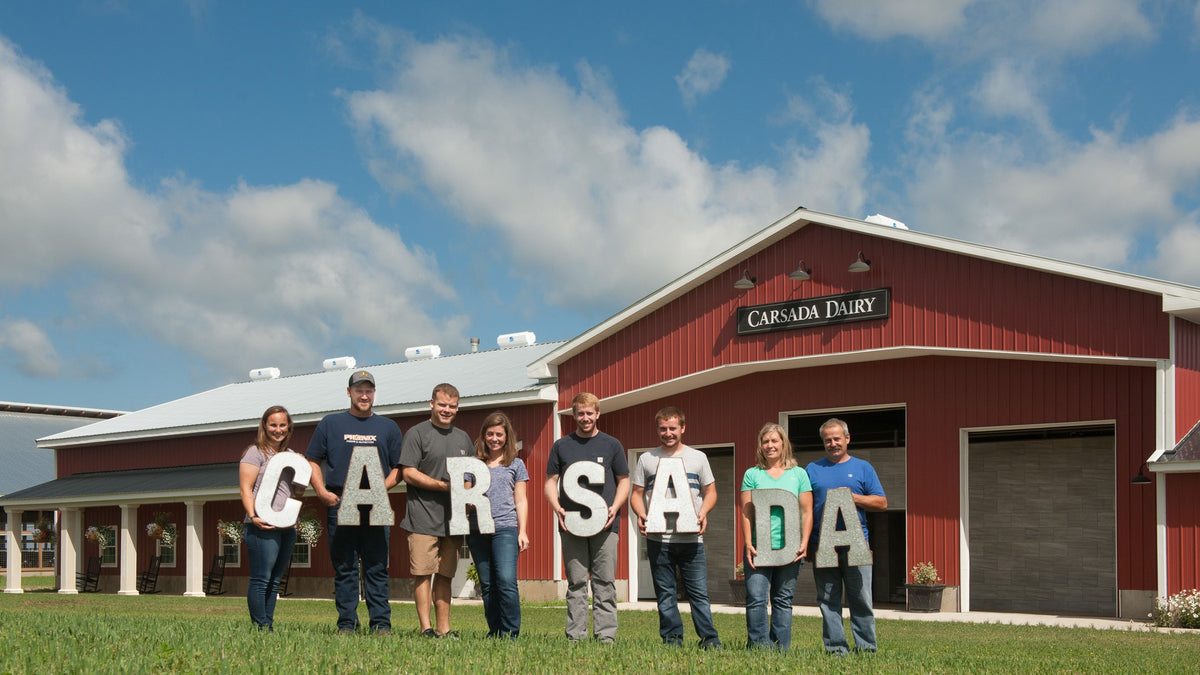 Carsada Dairy Malone, NY
Precious Heritage
In 1930, when Frank and Edith Moore bought their 120-acre farm in Malone, they walked 30 Holstein cattle 35 miles to the new farm over the course of three days. Twenty-five years later, their eldest son Carl, took over the farm and then, under the difficult circumstances of Carl's unexpected death, his son David was suddenly in charge. "I was just 21. It was really hard," David admits. "It was dark days." David and his wife Kris raised four children on the farm, three of whom have come back after college and veterinary school. "I don't know if I have words to describe it," Kris says. "We're just so happy to be able to carry on my husband's heritage."
Passion and Connection
David notes that he's gratified that each of his sons has had a chance to develop specific expertise in animal care, cropping and equipment. "It's very unique that they each have a different passion," he says.
Although their daughter lives and practices social work in Tucson, Arizona, "she's still a big part of it," David says. Anissa helps Kris with human resource management and stays connected in other ways. "We always gave the kids registered cows," her dad explains. "We asked Anissa if she wanted to sell them and she said she'd like to keep them."
Sunday is special at Carsada Dairy. "We're usually together," says Kris. "We all go to church together and then come home and have a meal, maybe loaded baked potato casserole, pork chops on the grill and our own sweet corn." But clearly, what's important is the people around the table. "We all returned," Carl says simply, "because we love the land, our cattle, and our family."
Follow the Moore Family on Facebook for farm updates, cute cow photos and much more!