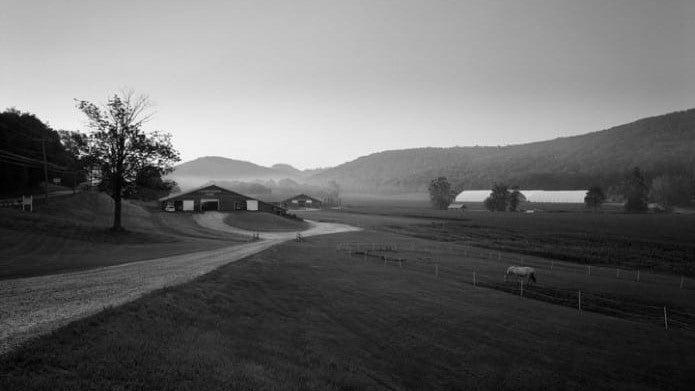 Farmer Friday – A Tribute to Bob Jacquier
This week we're taking the take time to honor a longtime friend and leader of our Cooperative. Bob Jacquier of Laurel Brook Farm in East Canaan CT, passed away last month at the age of 85, leaving behind a heartbroken but grateful family, community and cooperative.
Bob and Dottie, his wife of 66 years, founded Laurel Brook Farm in 1950. They started with 18 cows and the farm grew as their family did – now caring for nearly 1,000 milking cows. The farm is currently run by Bob and Dottie's son Peter and grandsons Bobby & James, who everyone refers to as 'Cricket'. They are just beginning to move into the fourth generation, with Bobby's sons Austin and Dalton following in their family's footsteps.
Bob stayed active on the farm through his last days. In recent years he and Dottie prepared a large lunch for the family and employees each day where they could all gather, catch up on the day's events and make plans for the rest of the afternoon.
Bob will always be missed, but the family also realizes how fortunate they are to be as close as they are. Says Cricket, "The greatest joy of dairy farming is working side-by-side every day with family."
In addition to laying the foundation for the very successful farm, Bob was always very active in the community and in his cooperative. He founded the local 4-H chapter and was involved in countless other organizations, including Central Connecticut, New England Dairy Promotion Board, and the Green Pastures Committee. He served as a Board Member in the Cooperative, making sure the interests of all the farm families who own Cabot Creamery were well-represented.
Bob's dedication to his family, community and cooperative is carried on by his family. Dottie still serves on the Farm Service Agency Board of Directors. Cricket Jacquier followed in his grandfather's footsteps when he was elected to the Cooperative's Board of Directors and the New England Dairy Promotion Board. He also serves on the Agriculture Advisory Board for Housatonic Valley Regional High School. Bobby serves on the Connecticut Dairy Promotion Board. Peter represents DairyOne, which address milk testing and management records for dairy herds. Peter's wife, Jean, owns a dance school and works with community members of all ages. Bobby's wife, Teresa, is a teacher at the local elementary school. Cricket's wife, Jenn, is the town's Tax Collector. Bob's seven great grandchildren keep a busy schedule helping out on the farm and participating in FFA and 4-H.