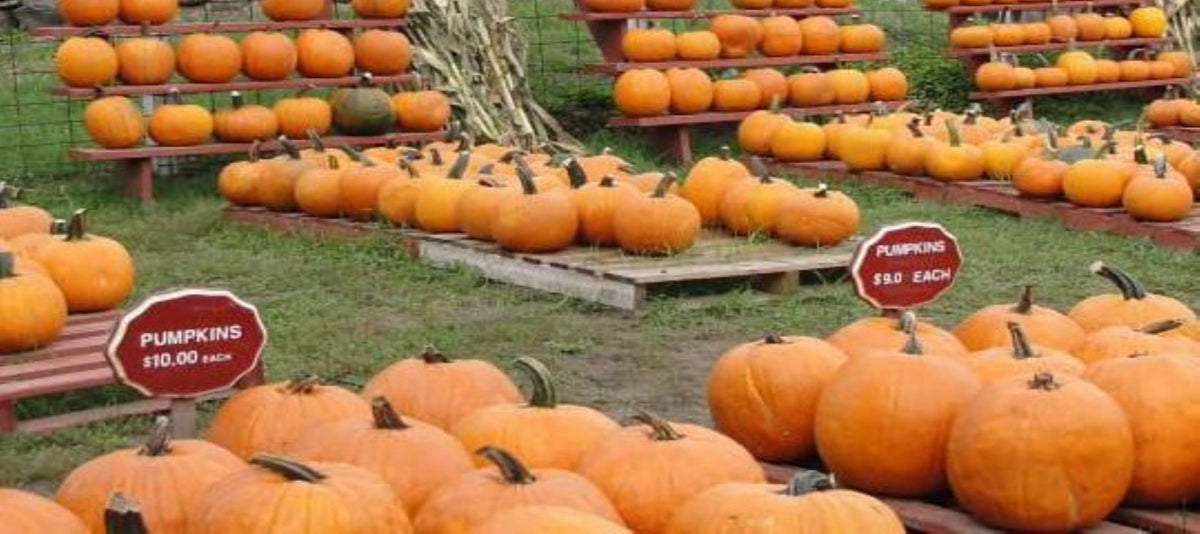 #FarmLove – McCray's Farm & Halloween
Fall is farmer Steve McCray's favorite season, even though he barely has the time to appreciate it. "It's just beautiful here with Mount Tom in the background," he says of the western Massachusetts farm his parents, Don and Gertrude, bought in 1955.
In addition to their core dairy business, McCray's Farm has a bakery, grill and farm-fresh ice cream scoop shop, mini-golf and petting zoo. The farm also grows about 40,000 pumpkins each year. "The pumpkins are my baby," Steve says. "We take a lot of pride in them and they're a huge part of sustaining the business."
To add to the Halloween spirit, since 1991, the farm has hosted haunted hayrides, the brainchild of Dan Augusto, who works with Steve's son, Doug, to bring the fall holiday to spine-tingling life (or should that be death?). 
When Dan first had the idea, he searched around for a good site, he recalls on his website. "Everyone said no," he explains, "except farmer Don McCray of South Hadley." The project has grown every year, winding its blood-curdling way through corn fields and into a patch of woods. It's guaranteed to make you shiver in your boots. (There's also a ride for the younger set that's not quite as scary.)
With the big Halloween crowds plus year-round offerings of party-hosting, wagon rides and the petting zoo, McCray's draws up to 50,000 visitors a year from as far as Boston. Although the dairy cows are not on the petting circuit, a couple of calves are always on rotation with the goats, llamas, donkeys, ducks, geese, chickens, pigs and sometimes rabbits. "We love operating a place where the whole family can come and enjoy a night out that doesn't break the bank," says Steve.
The most recent addition to the farm is a milk processing plant that produces and bottles McCray's Farm milk, which is sold locally and shipped around the state. Steve's son, Mike, was instrumental in getting it up and running. It also provides milk and cream for the truly farm-fresh ice cream.
Steve does a fair bit of the churning himself. Does he like ice cream? "Do bees have knees?" he responds with a chuckle, noting that his favorite is appropriately called Barnyard Blast. Sounds like he works hard enough to earn plenty of this chocolate-based confection studded generously with four different kinds of chocolate candies.
Head to 
McCray's Farm
 for the final weekend of farm-grown pumpkins and Halloween horror and hayrides this weekend!