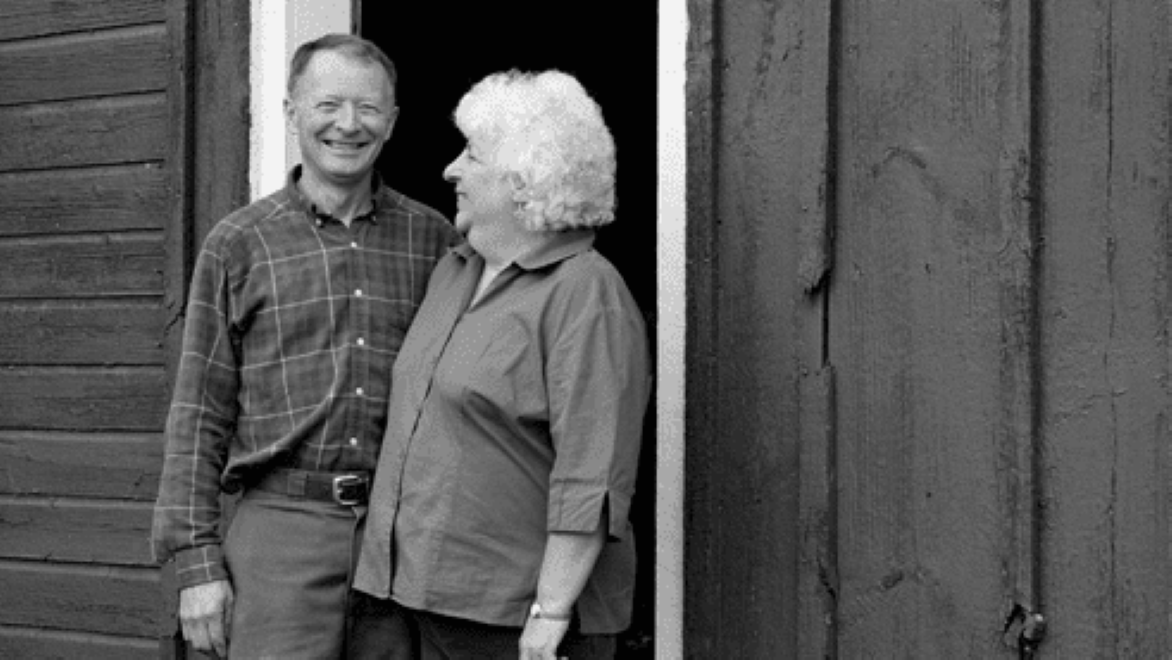 Farmlove – Missisquoi Valley Farm and French-Canadian traditions
French-Canadian culture is deeply woven into the fabric of northern New England — and many farming families like the Coutures of Missisquoi Valley Farm in Westfield trace their lineage back to Quebec.
Raised on neighboring dairy farms, Jacques and Pauline Couture started their own farm in 1970 and their six children grew up in a home that honored the rich French-Canadian heritage on both sides.
Today, the Coutures have a milking herd of about 70 cows and a busy maple syrup business that ships Vermont sweetness all over the world. Although none of the children have chosen to farm, the couple is transitioning their dairy to a trusted employee.
The dairy will continue, but some of the treasured French-Canadian traditions of their youth are fading. "These were things of our childhood," Jacques says.
A highlight of the year was Reveillon, which, Jacques explains, is the term for an all-night (or at least deep into the night) celebration on the eves of both Christmas and New Year's Day.
His earliest memories of Christmas, Jacques recalls, were doing evening chores and then going to bed. "We'd be woken up a few hours later, all groggy, to go to midnight mass," he continues. "Back home by about 1 a.m. and everyone would eat, drink and be merry. There'd be cousins running all around and we'd eat and sing and talk. Next thing it's morning and you'd have to change clothes and go the barn to milk the cows."
For New Year's, or Jour de L'An, the celebration was similar, but his family would head north to grandparents who still lived in Quebec. "We'd milk early so we could leave by about 4. Our grandparents owned a country store and restaurant and my grandfather spoiled us rotten with candy. The adults would gather in a circle and play spoons and fiddle and sing something called chansons à répondre when a leader would sing a phrase and the rest would repeat it. We looked forward to it all so much. We'd leave just in time to get home for morning milking."
Tourtières, French-Canadian meat pies, were a key part of Reveillon feasts. "Everybody brought their best, a variety of recipes, and everybody would dig in," Jacques recalled. "There was a closeness of community. We'd work together to do the things we needed to do to grow and make our food and then we'd celebrate together over that food."
Pauline remembers helping to make her family's tourtières from a young age. "That was the thing to have throughout the holiday," she says. "You didn't make one or two; you made 15 or 20. There would be big pots on the stove cooking down the ground pork and hamburg," she recalls. "We would all be in the kitchen helping, like a chain thing: making the filling, rolling out the pie crusts." The pies were always served with homemade pickles like bread and butter pickles and pickled beets, Pauline adds.
Although the all-night celebrations of Reveillon are a thing of the past for the Coutures, Pauline will still be making 4 or 5 meat pies for the family's holiday gathering at the New Hampshire home of one of their children. "The kids always ask for it," Pauline says happily.