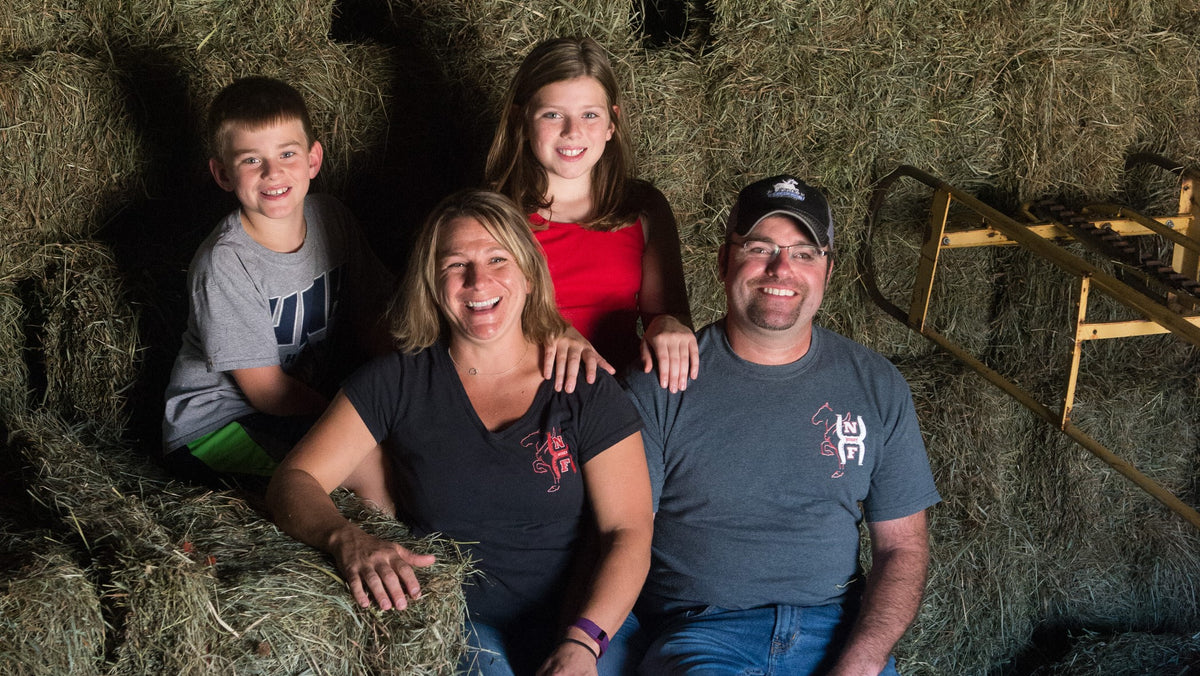 Naughtaveel Farm North Conway, NH
Getting Back to Milk
In a county known more for mountain activities and outlet stores, the Husseys run the only dairy farm. Justin's grandfather, a veterinarian, started a farm in North Conway in 1960. The family took a break for almost two decades until Justin and Julie decided in 2003 to dip a toe into farming again. They had met in the dairy program at University of New Hampshire and, even though they went on to jobs in other fields, each had grown up closely connected to agriculture. "We were kinda hooked on farming," Justin says. "We thought we could do a good job at it," he continues. "And it's a wonderful way to raise kids," adds Julie.
"Something Important"
When he was young, Justin recalls, "My father and grandfather tried to steer me away from being a farmer, but all my free time I always wanted to be at the farm." The Husseys began by raising replacement heifers and then moved into milking when a nearby farm decided to sell its herd and Justin's grandfather's land became available to them. "This was my family's farm," Justin says, "Keeping that part of the family in this community is important to us. It's a feeling of doing something important: producing food, providing jobs, buying supplies in the community and keeping the land open."
Champion Team
The Husseys also share a love of another type of large animal: their team of grey Percheron draft horses. They travel nationally to compete, from Denver to Indiana, and even earned the 2017 national champion crown. "We do what the Budweiser horses do," Justin explains, "but we do it on a competitive level." Visitors to the farm can see both the horses and the registered dairy herd. Being in a tourist area gives them the chance to both educate people and market Christmas trees as well as farm-raised beef and pork. "We have a unique opportunity to share what we do," Justin says.
Tour by appointment only.