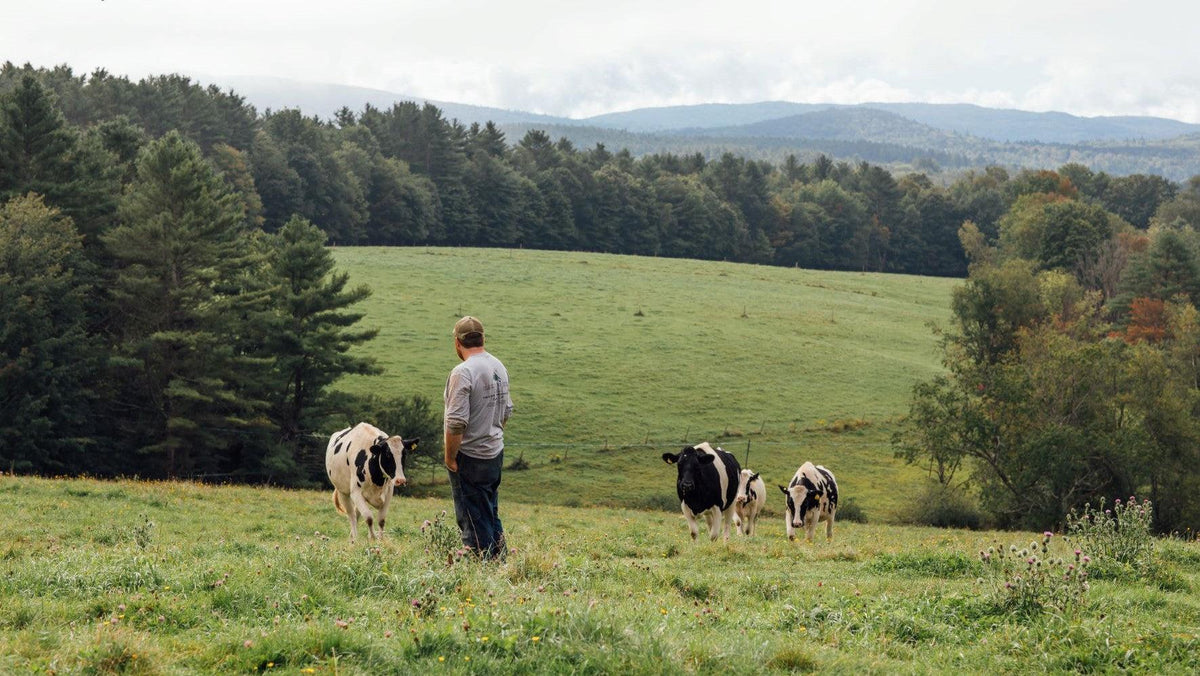 Sanctuary Dairy Farm Sunapee, NH
Ice Cream Dreams
At the age of nine, tenth-generation dairy farmer Beck Johnson had a dream. Like lots of kids, he dreamt of ice cream—but in this case, he wanted to make it, not just eat it. And so Sanctuary Farm, first settled by the Johnsons in the 1760s, got into the ice cream business thanks to Beck and his sister, Maranda, who became known locally as "The Ice Cream Kids". The recipes start with the highest-quality milk and cream; and they also support other local farmers from whom they buy ingredients like blueberries and strawberries. Beck even went on to earn a certificate from Penn State University for ice cream science and the family traveled to Italy to learn from the masters themselves.

Caring for Animals
Along with their dairy farm and ice cream stand, Dr. Jolyon Johnson and his wife, Susan, run his veterinarian practice next door to the family's home. For many years, he had a mixed practice providing care for both large and small animals, including some 35 dairy farms. As the number of New Hampshire dairy farms has fallen, Jolyon has focused more on smaller animals. The Johnsons continue to welcome University of New Hampshire students to come see the operation and learn about treatment and management of large animals with their herd of registered Holsteins.
Everyone Pitches In
In 2016, Sanctuary Farm was named New Hampshire dairy farm of the year. The farm's 750 acres of meadow and woodland are all protected by conservation easements and there are miles of hiking trails offering the public an abundance of wildlife and a chance to enjoy nature. The family has always participated on local boards and other town committees. "That's just the way things are done in a small New England town," says Jolyon. "Everybody is expected to pitch in to make things work."
You can follow the Johnsons from afar, but you probably want to stop by for some freshly churned ice cream!