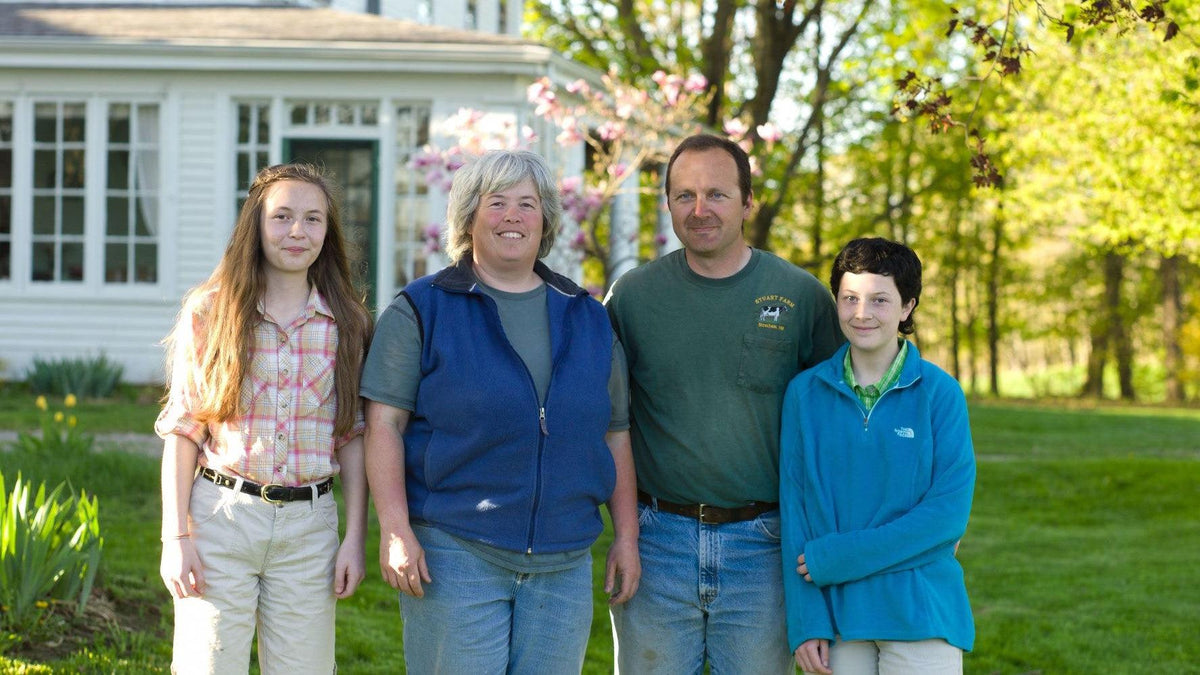 Stuart Farm Stratham, NH
Love of Nature
A shared love of nature first brought John Merrill and Lorraine Stuart Merrill together as college students. "John grew up hiking in the White Mountains, working on trail crews in the summer. I'd spent my childhood on the farm, always outside, exploring," Lorraine says. "We found we had a lot in common." Over the next forty years—on land purchased by Lorraine's parents, aunt and uncle in 1961—the family has built a thriving dairy business guided by principles of conservation and stewardship.
Stewardship
Nestled at the edge of the Great Bay Estuary, Stuart Farm was one of the first farms to be conserved by the state of New Hampshire. "My parents and aunt sold the development rights on this farm back in the early 80s,' Lorraine says. "They wanted to ensure the farm would remain undeveloped; it also made it possible over time for us as the younger generations to buy the farm and keep it in the family." In 2003, the Merrills were named Stewards of the Lands by the American Farmland Trust, the organization's highest honor.
"It's hard to imagine not farming, not working with the land." - LORRAINE STUART MERRILL
Future for Agriculture
In addition, Lorraine proudly used to serve as the New Hampshire Commissioner of Agriculture, the state's highest agricultural role with responsibility for shaping policy. "I was fortunate to have a job that allowed me to stay connected to our farm, while also working to ensure a viable future for agriculture in New Hampshire," she says.