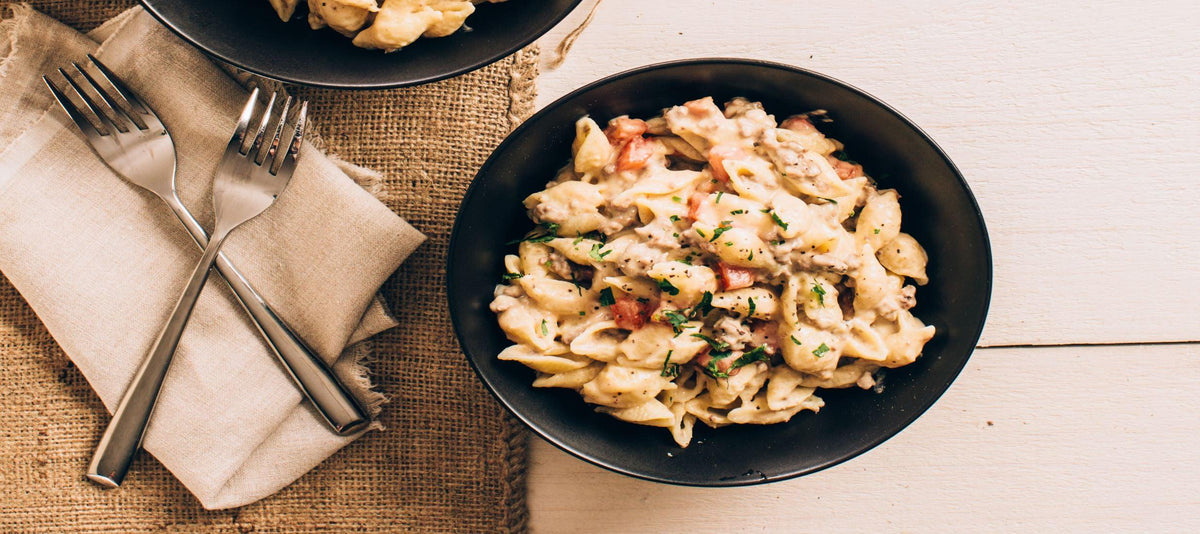 Easy Weeknight Pasta Meals
Back to school season tends to kick up some conflicting emotions among parents. On one hand, they're excited to get back into a routine and restore some semblance of order to their lives after the wonderful chaos of summer. On the other, it can be a struggle to keep up as schedules begin to fill up with things like practices and the limited after-school hours can get a little crazy, dinner time included!
In an effort to remind everyone that dinner doesn't have to be an additional source of stress for you, we wanted to highlight one of our favorite weeknight meal components – pasta!
---
There are an endless number of ways you can turn this pantry staple into easy pasta recipes perfect for weeknight meals. Here are a few tips: 
Stuff it!

 
Everything is better when stuffed into a soft pasta shell. Whether you're trying your hand at homemade like these Cheddar Dumplings
 or putting a fun twist in traditional with these lasagna rollups
, have fun experimenting with different fillings that both kids and adults will enjoy. 



Keep dinner time simple and stress-free with these easy pasta meals that both kids and adults will love!
Use those late summer veggies in this 
linguine
. 
 
Try a twist on a traditional with this Greek Yogurt Turkey Stroganoff