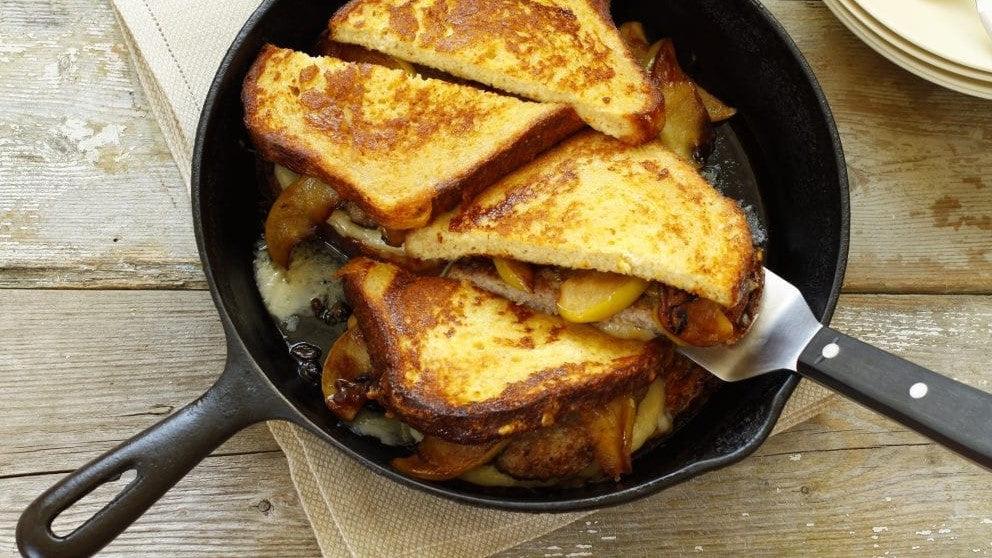 It's National Grilled Cheese Month
Here at Cabot, grilled cheese is our bread and butter – literally! We just can't get enough of this gooey, cheesy classic loved by young and old alike. From farmers to firefighters, carpenters to captains of industry, there's almost no one who doesn't love grilled cheese.
Whether you make it in your grandmother's cast iron skillet or a state-of-the-art electric Panini press, on a campfire stove or with an iron in your dorm room, a grilled cheese sandwich is an iconic American dish – so full of wholesome, cheesy goodness and one of the world's most versatile sandwiches. You can recreate a delicious childhood memory and make it with cheese, butter, and bread, served with tomato soup. Or you can make it haute cuisine – think grilled cheese with Cabot Clothbound Cheddar and lobster on a croissant! The only limitation to this family favorite is your imagination. Make yours with shredded cheese or slices, add veggies or meat, and combine it with soup or a salad to round out your meal. No matter how you slice – or shred – it, grilled cheese sandwiches are the stuff dreams are made of.
You know what else sounds dreamy? Pairing grilled cheese with wine. Our friends at Wine Sisterhood stepped in to recommend some wines with some of our beautiful (and delicious) recipes. Wine and grilled cheese? Yes, please!