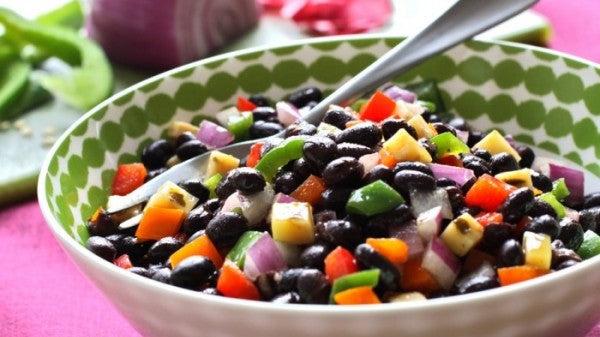 No-Cook Meals for those Hot Summer Days
After a very long winter, warm weather is finally here. Summer brings long, hot days and crazy schedules. Most people have little desire to come home after a busy day and spend time sweating in the kitchen to make dinner. We don't blame them! Enter no-cook meals – healthy recipes that can be made quickly and don't require the use of a hot stove or oven, making them perfect for hot summer months.
Here are our top tips for selecting and assembling no-cook meals:
Keep your fridge and pantry well stocked. Since you won't be cooking, you'll need to rely on ingredients that are fresh or shelf stable to make your no-cook meals.
Try some new vegetarian meals. Canned beans, nuts and seeds are great sources of protein and healthy fats that can be added to salads, wraps and more. Cottage cheese, Greek-style yogurt, boiled eggs and cubed Cheddar are also great meat-free options that pack in the protein and amp up the flavor.
Build a better salad. Salads make a wonderful no-cook meal option. Bulk them up by adding protein like canned tuna, beans, rotisserie chicken or shredded cheese and top with all sorts of veggies for flavor and crunch!
Keep it simple. Traditional favorites like sandwiches and snack plates are perfect for nights when you don't want to cook anything elaborate. Try filling your plate with whole grain crackers, tuna salad, an apple and sliced cheese.
Try something new – whether it's a new nut or seed, or a fun new vegetable from the farmer's market, trying new things help keep your no-cook meals fun and interesting.
Dinner doesn't always have to be an elaborate affair that involves several different cooking appliances. No-cook meals are a great option when you need a healthy dinner in a hurry.
Keep things cool after a long busy day and choose one of these simple, no-cook recipes for dinner. They come together quickly and are full of flavor…
Horseradish and Hummus Roast Beef Wraps
Mediterranean Chicken and Chickpea Salad
For more recipes visit our Salads Recipe page.