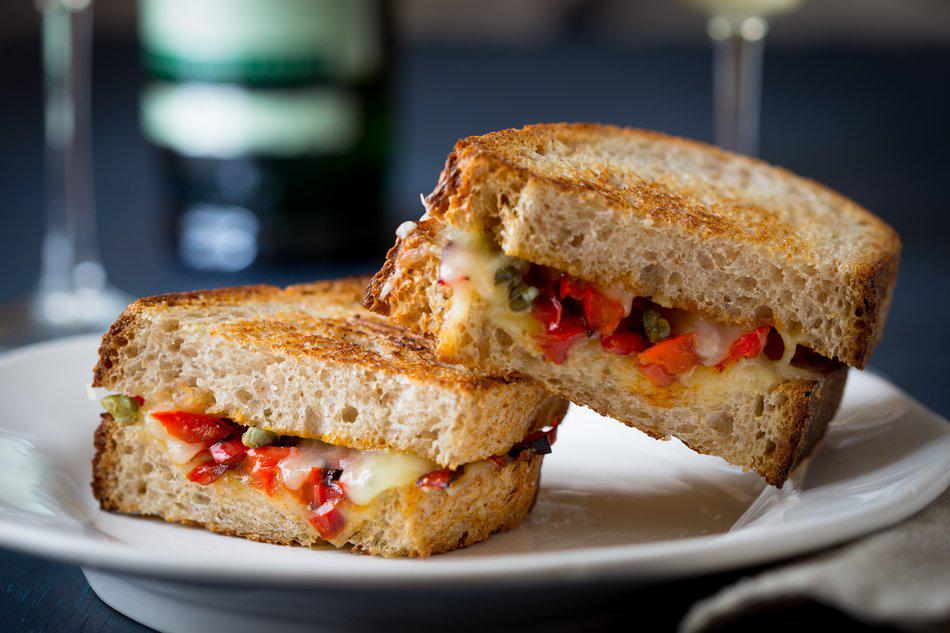 What to Eat this Week: Themed Dinners
How do you know it's Tuesday if there aren't any tacos planned for dinner?
There is something both oddly satisfying and kind of hilarious about imagining alliterative headers for each night of the week. I think it appeals most to the part of me that owns a label maker and a lot of stackable storage bins for my upright freezer of prepped meals. I don't usually adhere to the strict categorization of meal prep, but every now and then it can be fun and liberating to make each night of the week a little more special with those themed dinners.
So for #WhatToEatThisWeek, we're going full-tilt theming. Think: #MeatlessMonday, #TacoTuesday, #WineWednesday, #PastaThursday, #FishFriday, and #SoupSaturday. Dig in, friends. It's dinnertime.
---
Meatless Monday
There's something about Stuffed Spaghetti Squash that is both comfort food-y, but also perfectly balancing.
Ingredients
1 medium-size spaghetti squash, cut in half lengthwise
½ medium onion, chopped
1 garlic clove, chopped
1 tablespoon Cabot Salted Butter
1 ½ cups chopped broccoli
½ teaspoon dried dill
¼ teaspoon salt
Pinch of freshly ground black pepper
4 ounces grated Cabot Seriously Sharp Cheddar (about 1 cup)
---
Taco Tuesday
Sure you could brown some beef and toast some corn tortilla shells, but why not try something light that tastes like the summer to come? Shrimp Tacos with Yogurt Slaw
Ingredients
Slaw:
1 small red cabbage (about 1 lb), shredded
1 medium carrot, shredded
2 green onions, thinly sliced
Dressing:
Shrimp:
1 pound medium shrimp, peeled and de-veined
½ teaspoon ground cumin
½ teaspoon smoked paprika
½ teaspoon chili powder
Juice of ½ a lime
Salt and pepper to taste
1 tablespoon olive oil
Assembly & Garnish:
Corn tortillas
Sliced avocado
Cabot Pepper Jack
Lime wedges
---
Wine Wednesday

Try Grilled Cheese and Wine, the perfect pair. For more wine and cheese pairings visit the Wine Sisterhood. 
Ingredients
3 teaspoons extra-virgin olive oil, divided
1 clove garlic, finely chopped
1 red bell pepper, thinly sliced
1 tablespoon capers
1 teaspoon lemon zest
4 slices hearty French bread
2 ounces Cabot Seriously Sharp Cheddar, shredded (about 1/2 cup)
1 tablespoon Cabot Unsalted Butter
---
Pasta Thursday
Ingredients
1 lb. penne, large elbows or shells
4 cups milk, warm
16 ounces Cabot Alpine Cheddar, grated (about 4 cups)
8 tablespoons (1 stick) Cabot Salted Butter
8 tablespoons King Arthur All-Purpose Flour
1 cup of Panko bread crumb
2 or 3 cloves of fresh garlic, minced
1 teaspoon oregano (dried)
1 teaspoon thyme (dried)
---
Fish Friday
Oven Roasted Salmon over cheesy polenta: the perfect end to your week. 
Ingredients
2 (4-ounce) salmon fillets
Cooking spray
1 teaspoon lemon-pepper seasoning*
1/2 medium lemon, sliced
2 teaspoons olive oil
1 (14-ounce) can reduced-sodium chicken broth
1/2 teaspoon chopped fresh or 1/4 teaspoon dried rosemary
1/4 teaspoon salt
Dash of freshly ground black pepper
1/2 cup finely ground yellow cornmeal
2 ounces Cabot Sharp Lite50 Cheddar, grated (about 1/2 cup)
---
Soup Saturday
Nothing says Saturday better than dinner that practically makes itself, like a tureen of Crock Pot Broccoli Cheese Soup. 
Ingredients
2 tablespoons Cabot Salted Butter
1/2 cup chopped onion
2 tablespoons King Arthur Unbleached All-Purpose Flour
2 (14.5-ounce) cans chicken broth
2 cups peeled and diced boiling potatoes
3 cups broccoli (chopped florets and thinly sliced stems)
1 (12-ounce) can evaporated milk
12 ounces Cabot Extra Sharp Cheddar, grated (about 3 cups)
Pinch of lemon zest
Ground black pepper to taste
---