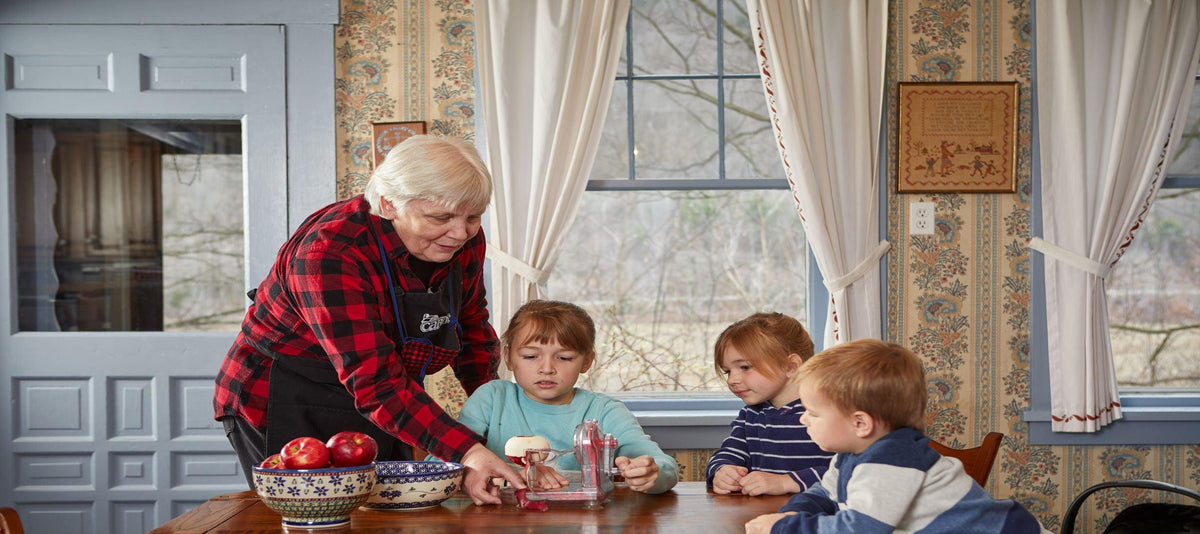 Farmer Friday: Granny's Kitchen
Coffee is served after the morning milking is completed, the calves are fed, and the stalls bedded up. Coffee mugs marked with Cooperative logos, alma maters, farm equipment or feed dealer logos. Everyone has their favorite – and you better not be caught taking someone else's!
This is when we discuss the jobs that need to get done. My brother will be in charge of the latest construction project, Dad will be in charge of the animals and maternity pens and will organize the field crew and I will troubleshoot problems to make sure the day runs smoothly. We all work side by side to accomplish everything we can throughout the day.
Lunch is at noon sharp and no one likes to miss a meal that Granny is cooking. Even on a busy day we all take a break and reconnect. Gathered around the table, is where we strategize. We brainstorm ideas to improve the efficiency of the farm and then prioritize. The best ideas are usually conjured up in Granny's kitchen. Blueprints and new tractors – it all happens around Granny's table.
Most importantly, lunch is about spending time with each other, and taking a break to re-energize for the work to come. Once all the sandwiches and cookies are gone, we head out to start our afternoon chores. And sometimes Granny will even sneak a few extra cookies to us grandchildren – but don't spoil our secret!
Grandpa is heading out on a tractor to spread manure, my brother is heading to the feed bunk to take inventory, Granny is out to mow the farm lawns, while my Dad and I are headed to check on the cows. Dad checks on the milking parlor, while I head to the maternity pasture to look for new baby calves born that morning. Then we all head to the new barn that we're building, a maternity ward for our soon-to-be mothers. We take pride in building our own barns, it gives us a sense of accomplishment. The planning and hard work comes together to give our animals a comfortable and safe home. By being both family and farmers we know that when we work hard AND together we can accomplish anything put in front of us.
Once the afternoon chores are done we head down to Granny's house for dinner. Dinner is my favorite because the whole family is there, and she always makes her famous Cabot Cheddar Mac and Cheese.
Some family members work off the farm but are always home for dinner. In our family, we have teachers, electricians, and secretaries. Their day jobs come in handy around the farm and everyone loves to pitch in. Our teachers' help on farm tours – and they always know how to keep a group entertained. Our electricians lend a hand when we are building new facilities.
Dinner at Granny's house is our time together as an extended farm family. We always discuss our days – how they went and how they should go. Taking the time to get together shows the trust and love we have for each other, and instills the importance of a support system that comes within a large working family. Everyone in the family, on and off the farm, contributes to the farm puzzle. Granny and her kitchen make some of the most important contributions of all.