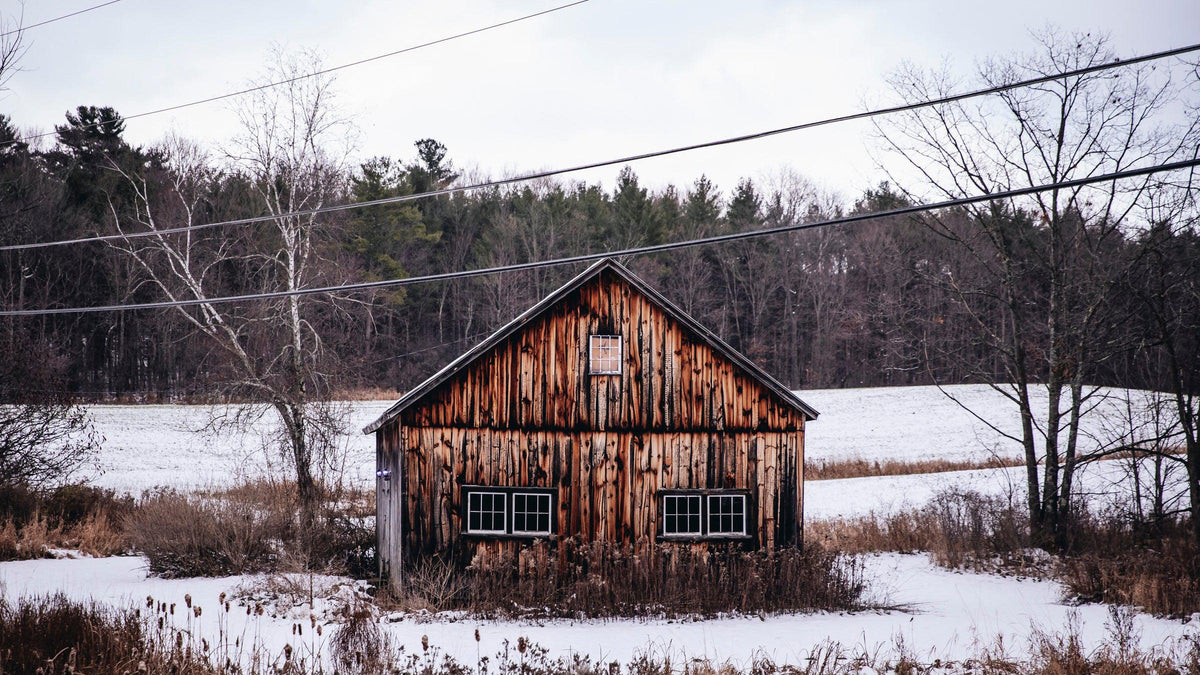 What to do in Stick Season in Vermont
It's the Season of the Sticks
Stick season, a time of year in Vermont that has become well known to the masses thanks to Noah Kahan's popular song by the same name, is the season between when the last red-orange leaves fall and the first real snowfall. Beginning in November and lasting through parts of December, we feel the temperatures drop and it becomes rather miserable outside - freezing but without snowfall can make for some very dark, dreary days. So, I polled my Instagram community from all over the state for recommendations of things to do to get out and have some fun on these grey days.
Whether you fill these chilly days with a cozy walk on Church Street in Burlington, get in some cold weather hiking in the Green Mountains, or give indoor rock climbing a try, it's the season to get cozy and spend quality time with your favorite people.
Cafes
Kru - Burlington
Sweet Simones - Richmond
The Stone Mill Public Market - Middlebury
Minifactory - Bristol
JJ Hapgood - Peru
Cafe Lotti - East Burke
Honeypie - Jamaica
Museums
Montshire Museum - Norwich
Echo Museum - Burlington
Shelburne Museum (Their light show starts November 25th!) Shelburne
Fairbanks Museum - St. Johnsbury
Bread and Puppet Museum - Glover
Billings Farm and Museum - Woodstock
Shops & more
Northshire Bookstore - Manchester Center
Vermont Bookshop - Middlebury
Common Deer - Burlington
Altiplano Boutique - Brattleborro
Outdoor Gear Exchange - Burlington find your winter and ski gear for the season in their consignment basement
Green Mountain Orchards - Putney
Activities
Climb at Metro Rock - Essex
Petra Cliffs - Burlington
Green Mountain Rock Climbing Center - Rutland
Pottery Class at Farmhouse Pottery - Woodstock
Get a crew together for a game night, build a cheese and charcuterie board and sample some local brews
Go for a hike for spectacular leaf-less views, or enjoy the later sunrise times for a dawn adventure before it gets too icy - just be sure to wear orange as it's hunting season, pack micro spikes for snow/ice up high and lots of extra layers
Once you're back from your adventure, whether it takes you shopping, sipping or scampering down trails to listen to the leaves crunch, gather round a board game or a jigsaw puzzle, build up a cheese and charcuterie board with Seriously Sharp Cheddar as the shining star and put the kettle on for a hot cuppa tea or cider to take the chill out of your bones.
This post was written & photographed by Gretchen Powers – filmmaker, photographer, and writer with a passion for storytelling and capturing the essence of a person, place or thing.