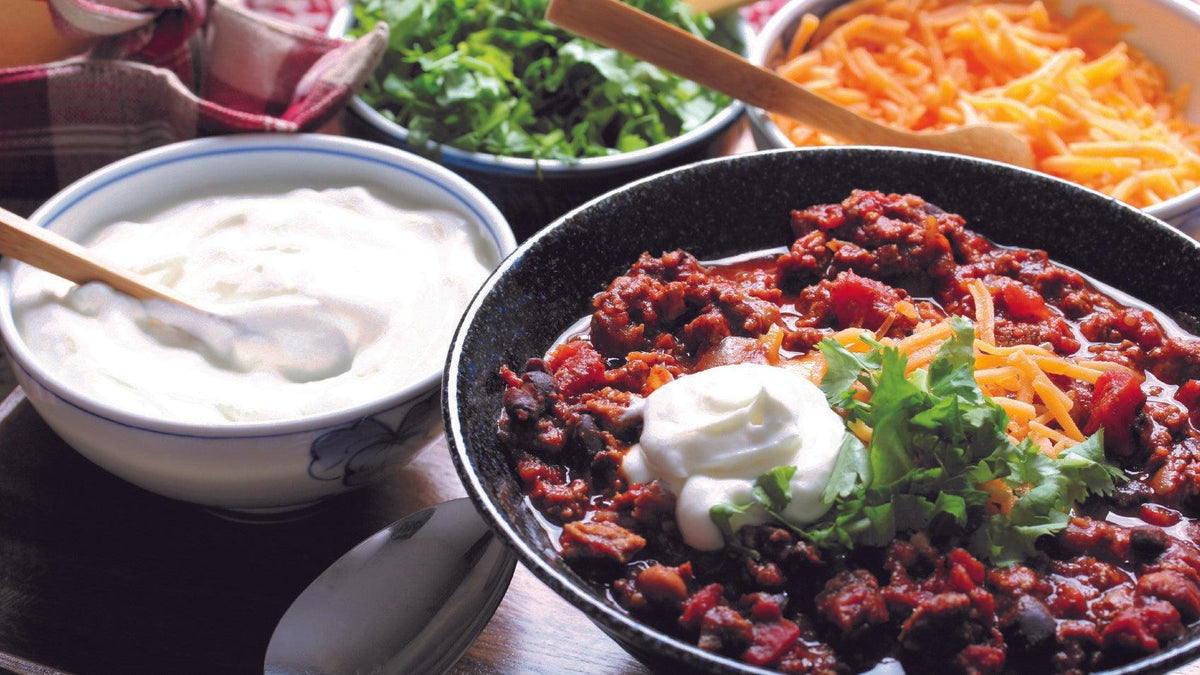 Family Friendly Freezer and Make Ahead Meals
Save time and money with eight great dishes that delight – for now and for later.
Let's face it. Life gets busy – really, really busy. Work, school, family obligations, they are all important and they all demand your time and attention. Add to that a commitment to prepare and serve healthy meals and you can often come up wondering: "what's for dinner?" Or breakfast. Or lunch.
One way to manage mealtime is to make food ahead of time and freeze it for later. Take time each week to prepare several meals and put them in your freezer for those busy days when there's no time to cook.
---
Here are eight of our favorite easy freezer meal recipes from the Cabot Kitchen:
This Yogurt Marinated Slow Roasted Pork Tacos, or pulled pork, is so delicious and full of flavor. It's just right for making ahead.
I always have single portion servings of home made soup in my freezer. It's such an easy meal to prepare and freeze. My kids even love soup for breakfast on cold mornings. Pair this Chicken Corn Tortilla Soup with a fresh salad and dinner is a done deal.
Cabot's famous Tomato Cheddar Soup is on heavy rotation at my house. I serve it with grilled cheese sandwiches for a classic and tasty quick dinner fix. Chili is another popular freezer meal.
Loaded with wholesome and nutritious ingredients, chili is a fun, filling family favorite. This Hearty and Spicy Chili is so rich and scrumptious, not to mention good for you!
Stews are another good meal to make and freeze and this Dark Beer Braised Short Rib Stew with Winter Root Vegetables is a great way to start. Great flavors get even better when they have a chance to meld together.
And let's not forget the most important meal of the day. Your family will love these Greek Yogurt Chewy Breakfast Cookies that are a satisfying alternative to cereal and milk and great for a family on the go. Make some for tomorrow morning and wrap individual cookies for the freezer, making breakfast a breeze on busy mornings.
---
Remember, you'll give yourself extra time and peace of mind if mealtime is taken care of in advance.
Sidebar: Tips for Preparing Freezer Meals 
Make sure you have plenty of freezer-friendly containers and supplies on hand, like foil baking pans, resealable zipper freezer bags, reusable plastic containers with tight-fitting lids.
Freeze in individual sized portions for less waste.
Be sure to label each container with the contents and date. Put newer meals behind ones already in the freezer.
Freeze ingredients that will make mealtime faster and easier. Cooked boneless chicken, browned ground beef, cooked rice and grains, veggies all give you a great start on a healthy, home cooked meal.