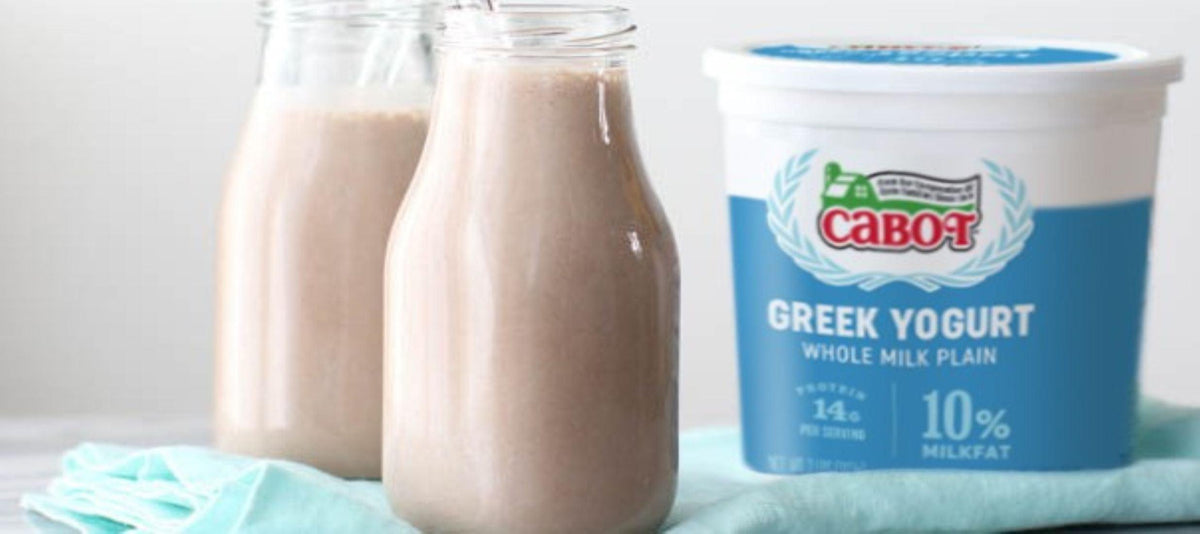 Training 101: Why You Need Protein Before Your Workout Or Race
Carb loading. We've all heard of it, and how important it is before a longer race. But when you're working out regularly or training for a short distance race, like a 5K, 10K or even a half marathon, did you know that you don't need to overload on carbs? What you do need is sufficient protein in addition to a well-balanced diet to fuel your muscles.
Protein is an important building block of strong muscles and bones. And dairy—milk, yogurt and cheese—is a high quality or "complete" protein. This means it has all nine of the essential amino acids your body can't make on its own. That's why eating dairy can help give you energy, control your appetite, and keep your muscles (and bones!) strong.
Here are some ideas for what to eat before a workout, what to eat before a race, and what to eat on race day.
What should you eat before your workout?
If, like most of us, you need to squeeze in your exercise on the go, there's nothing easier than grabbing a few slices of Cabot Seriously Sharp Cheddar Cheese first. Pre-sliced Cracker Cuts make fueling up even easier! With 7 grams of protein per serving, our Cheddar is a great pre-workout snack on its own or paired with apple slices or whole-grain crackers.
Have more time? Whip up a protein-packed smoothie an hour or two before:
Try our Nutty Monkey Protein Smoothie! This delicious mix of milk, bananas, peanut butter and honey—features Cabot's Plain Greek Yogurt which has 16 grams of protein per serving:
 This Chocolate Peanut Butter Smoothie is packed with protein!
What should you do the day before a race?
Consider the example of the runner who wears a new pair of sneakers on race day and ends up with blisters and do not make significant changes to your diet the night before or on race day.  During training you should experiment and find out what works for you.
The night before your race or long run day during training, enjoy a meal with a combo of carbs and protein. Our Brown Rice Risotto with Peas & Cheddar is the perfect balance of the two. (Also, leftover risotto for breakfast? YES PLEASE.) We also love this protein packed Chicken Fajita Bowl with Pineapple Black Bean Salsa.
What should you eat the morning of a race?
 Three to four hours before your race, eat a meal high in carbs to fuel your activity with some protein for staying power. Our Strawberries and Cream Overnight Oats is rich in carbs and protein. It's also made with just four simple ingredients: rolled oats, milk, fresh strawberries and Cabot Lowfat Vanilla Bean Greek Yogurt (17 grams of protein per serving!) We also love a quick breakfast with Cabot Greek Yogurt, berries & granola. Simple & Delicious!
Keep up the good work and good luck! Everyone here at Cabot is rooting for you!
At Cabot, we want to make your life healthier and more fun! It's one of the reasons the dairy farm families who own and operate Cabot have a long-standing tradition of offering programs like Cooking with Kids and other great resources, as well as joining forces with organizations who share our goal — to help people in our communities live healthier, smarter lives.