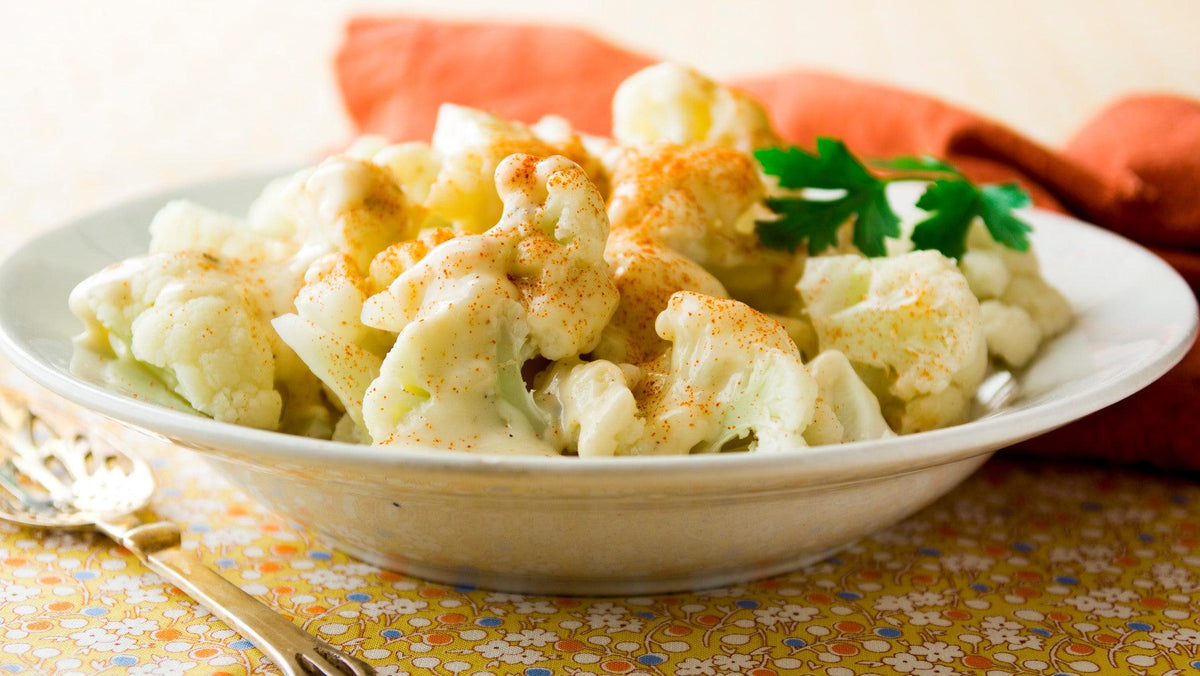 Dairy Duos: Pairing Dairy with Vegetables
It's summer! That means there are lots of fresh seasonal veggies readily available. From farmers' market finds to special buys at your local grocer, now is a great time to pick up a load of veggies and pair them with your favorites toppings and dips. Around Cabot, our dietitians recommend topping broccoli with a cheese sauce or dipping green bean fries in a yogurt dip for a boost of flavor and nutrients!
---
Not sure where to start? Here are some helpful tips:
Combine a dairy product  you love with a vegetable that isn't your favorite. Not a huge fan of broccoli? Dip it in Cabot's Pesto Greek Yogurt Dip and see if that changes your mind.
Don't give up! If you still don't love cauliflower after trying these Roasted Cauliflower Wings with Buffalo Yogurt Dip, switch things up and try this Cauliflower Macaroni & Cheese. It could take a few tries before you find a way you enjoy eating it!
Try a different cooking method. If you find steamed zucchini boring and tasteless, try it grilled! Check out these Grilled Cheddar Zucchini Boats with Balsamic Leeks.
Buy produce that is in season. Seasonal vegetables are crisp, fresh, and flavorful. You'll probably find that you enjoy the fresh, juicy tomatoes of summer much more than the ones you find during the winter months. Use the fresh produce for this California Cobb Dip!
Be creative. Everyone's taste buds are different. Create your own unique dairy and vegetable combination. Nothing is off limits!
---
More recipes for inspiration.
Cheesy Cauliflower Breadsticks
Bulgur, Cucumber & Chickpea Salad 
Roasted Zucchini & Parmesan Dip