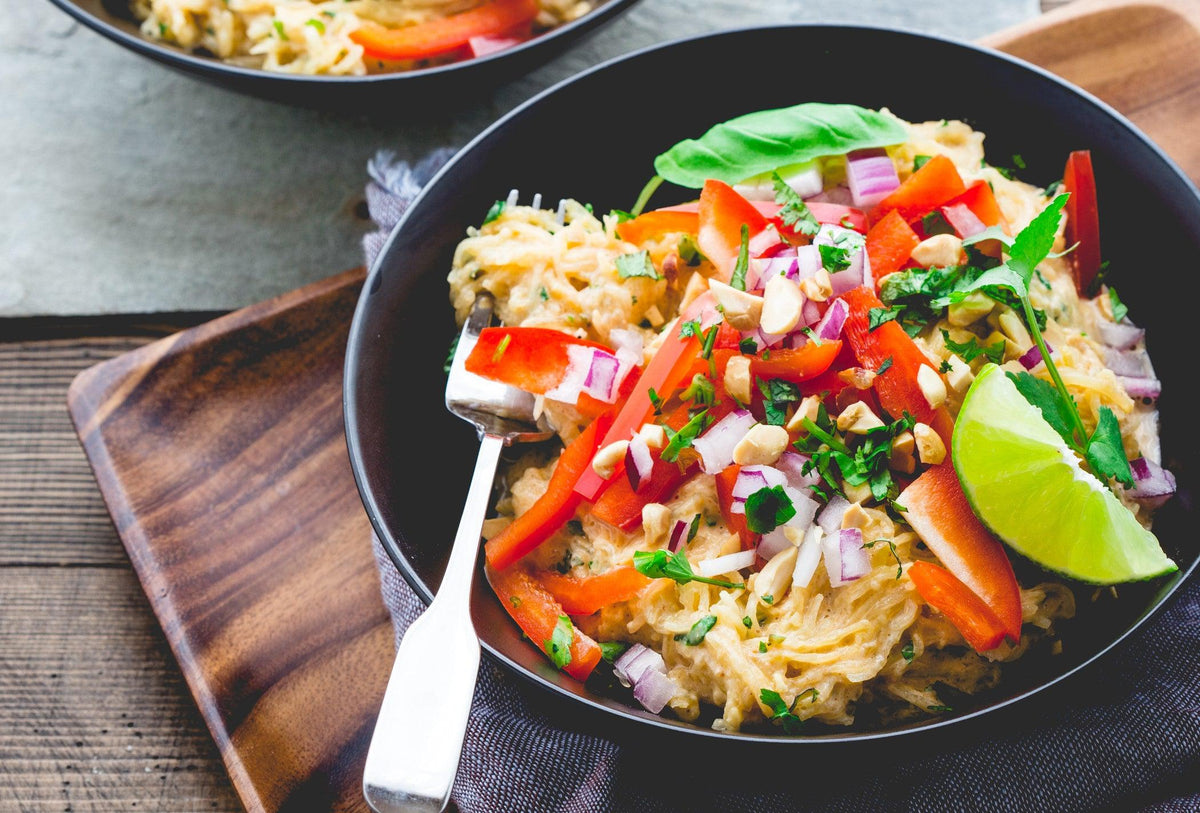 Peanut Butter Recipes For The Family (Plus Fido)
If peanut butter is your jam; if you think it's a little nutty, but still love it anyway; if you heard the rumor about peanut butter, but don't want to spread it (stop us, someone?), these following healthy peanut butter recipes are for you! At Cabot we're just as obsessed with the spreadable stuff as you are—crunchy or smooth.
We love that peanut butter can work in every dish: from breakfast to dinner, sweet or savory, and it's even something special you can give to the pups in your life! For this reason, we have so many different healthy recipes with peanut butter to recommend. Here are some of our most favorite:  
---
Peanut Butter Smoothies:  
This nutritious and delicious treat includes milk, Cabot Lowfat Vanilla Bean Greek Yogurt, chocolate syrup, peanut butter and banana. Bonus: each sip packs potassium and protein! 
This one's for the kids: Blend up peanut butter, honey and banana for a healthy before-school breakfast for your crew. They'll go bananas for it!  
Featuring blackberries and 
Cabot's Lowfat Greek Yogurt
, this recipe calls for almond butter, but we say: swap in peanut butter! It also makes just one serving, so if anyone else is around, you're gonna wanna increase the recipe so you can all enjoy it.   
---
Snack Recipes with Peanut Butter:  
The perfect grab-and-go snack, these DIY cereal bars are healthy and tasty. They also have a short ingredient list, starring peanut butter, whey protein powder, honey and crispy rice cereal.  
These energy-boosting snack balls are seriously addictive! (Bet you can't have just one…) Pitted dates, chia seeds, peanut butter, whey protein powder, crisp rice cereal and unsweetened cocoa? It just works.  
---
Dinner Recipes with Peanut Butter:  
Spaghetti squash 'noodles' are irresistible mixed with this ultra-creamy sauce made from Cabot Plain Greek Yogurt, lime and peanut butter. 
If breakfast for dinner is your favorite type of dinner, you'll love flipping up a stack of these flapjacks. They're as healthy as they are delicious: made with whole wheat flour, ground flax seed, whey protein powder, bananas and peanut butter! 
---
Peanut Butter Dessert Recipes:  
This creamy dessert will impress your dinner party guests, highlighting peanut butter and Cabot Lowfat Vanilla Bean Greek Yogurt. Top with crushed peanuts to serve.  
Who doesn't love a homemade whoopie pie? These star a peanut butter and
Cabot Premium Cream Cheese frosting
. Back to our first question: if you didn't love them already, you're going to love them now.
---
Peanut Butter Treats for Furry Friends:
Make these peanut butter "cupcakes" for your pooch's birthday, and garnish with a bone-shaped dog treat to create a handle for easy serving. 
Another special-occasion treat for your pup, the frosting on these 'cakes is simply delicious (you'll want to sneak a lick!): creamy peanut butter plus Cabot Plain Greek Yogurt.