Quick and Easy Packable Lunch ideas for Back to School
It's hard to believe that summer is almost over, and the kids have gone back to school. But what better time than the start of a new season to break-away from the same old PB&J sandwich lunches and begin some healthy habits. Start the school year off with happy kids and nutritious lunches. We've pulled together 6 quick, easy, and packable lunches sure to leave your kids with full bellies and big smiles.
We'll start with the cafeteria classic – Chicken Nuggets. Our Baked Chicken Nuggets feature a yogurt and flour coating in lieu of the typical egg and breadcrumb combo, making for a much healthier version that the kids will gladly gobble up. Make nuggets ahead of time for the week, and store in the fridge or freezer. Pop them in the microwave in the morning and pack in an insulated container to keep warm till lunchtime. Sliced apples and cheddar cheese make a great pairing for this hearty lunch.
 Kids will love the variety in our Kid's Charcuterie Lunchbox.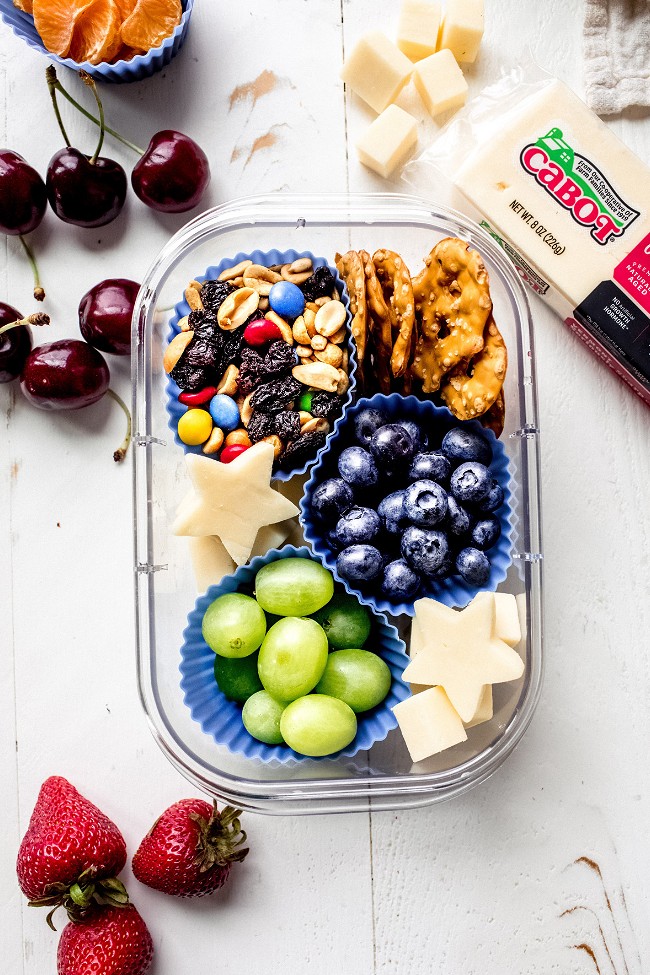 For you weekend warriors out there, this last recipes is perfect when you have a little time to plan ahead. These High Protein Breakfast Granola Bites are a perfect lunchbox addition – either as a snack, or in addition to one of the above recipes. 
So think beyond the basics this school year and get creative with lunches – start those healthy habits now! Your child will thank you, and you will feel great about packing a nutritious and delicious lunch.
And I know we said 6 recipes, but here's just one more. Who can resist indulging in a little something special every once in a while? Our Cheddar Cheese Fudge is the perfect lunchbox treat at only 81 calories per piece!