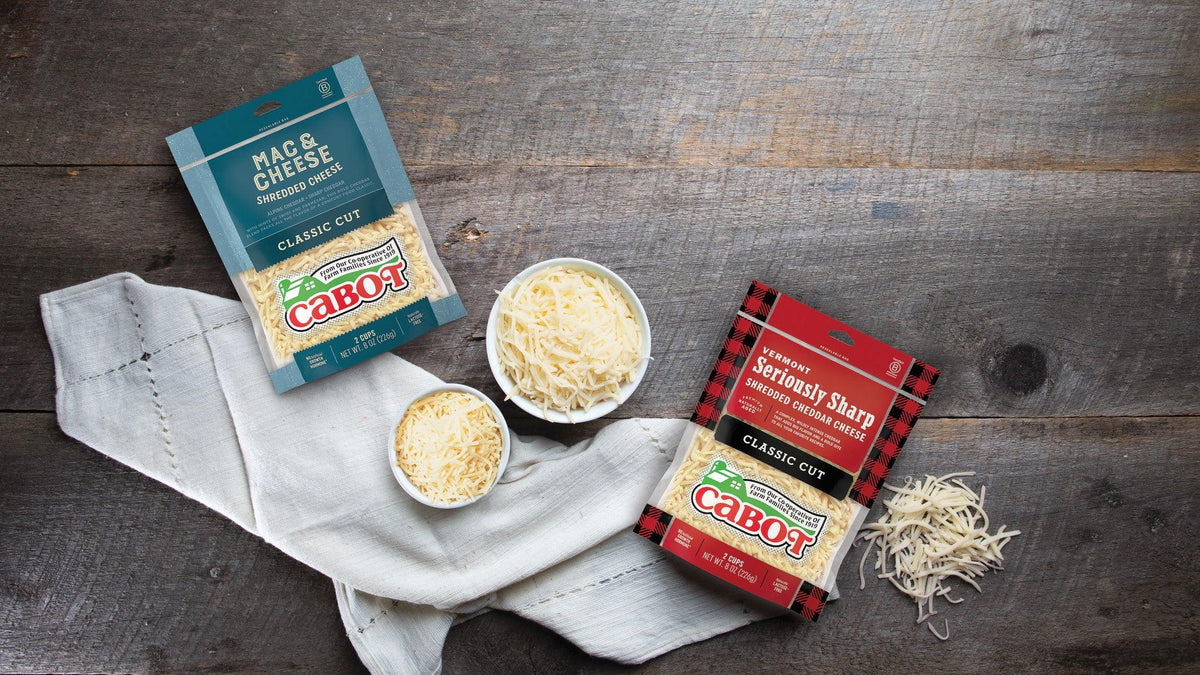 Cabot Shredded Cheese – Deliciously Convenient
Cabot shredded cheese makes our farmers' best even easier to love. There's no prep needed-just open a bag and sprinkle it on pizzas, pastas, soups, salads, and more.
With so many mouthwatering flavors to choose from, our shredded cheeses are a super-convenient way to enjoy the award-winning taste of Cabot. Alongside classics like Mozzarella, Vermont Sharp, and Monterey Jack, we've added some fun and delicious new flavors to excite your taste buds and inspire you in the kitchen, no matter what you're craving.
Now available:  Mac & Cheese, Artisan Pizza, Fiery Jack, Two State Farmers
---
With Cabot shredded cheese, you can instantly add bold taste to whatever is on the menu: a yummy breakfast, a gooey appetizer, or a family dinner. Try out these four fun recipes-kids and adults alike will go back for seconds, and you won't believe how quick and easy they are to make!
Enjoy these tasty Baked Beef Tacos, a family-friendly meal that everyone will love.

Try these gooey and delicious pita pizzas, made four different ways. Perfect for an easy lunch or dinner.
Check out our delicious Egg Cups recipe, including fun variations to try. It's the perfect way to start your day.

These Thai Chicken Waffle Fry Nachos will have all your party guests coming back for more.

---