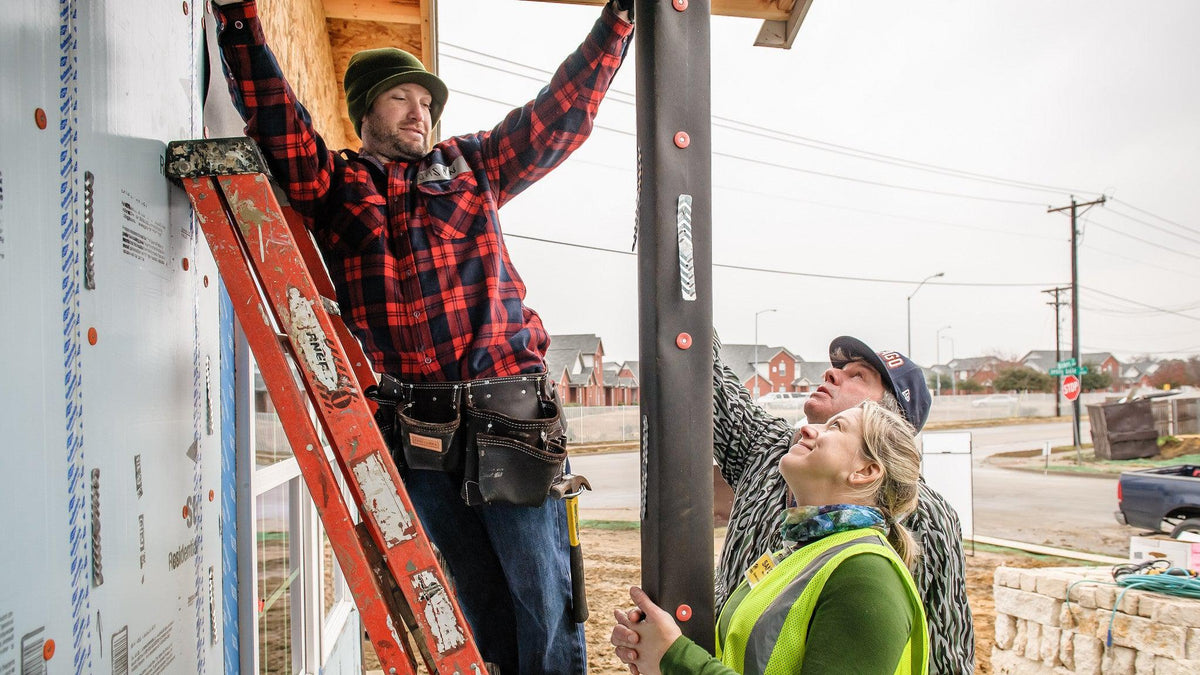 The Carter Work Project
Habitat For Humanity and The Cabot Gratitude Grille at the Carter Work Project
The Cabot Gratitude Grille
Habitat for Humanity's Jimmy and Rosalyn Carter Work Project is one of the most inspiring and effective volunteer projects in the country. Now in its 31st year, the CWP is scheduled to take place in Dallas, Texas from October 5 – 11, when along with President and Mrs. Carter, 4000 plus volunteers will come together to help build homes, communities and hope by building or restoring more than 100 homes in one week.
Cabot first learned of Habitat for Humanity's Carter Work Project through one of its Cabot Community Celebrities from the class of 2013. David Fisk has been a volunteer with the Dallas Area Habitat for Humanity for more than 20 years. While on the 2013 Celebrity Cruise, David told his Cabot staffers and his fellow Community Celebrities about the amazing work he has been a part of and of the Carter Work Project.
As a direct result of meeting David and hearing about all the great work planned for this extraordinary build, Cabot began to think about how their farm family owners could support the efforts of Habitat and its thousands of hard-working volunteers.
Cabot knew that feeding all of the volunteers would be a monumental task, one that they were equipped to help with. The Farmers' Gratitude Grille, a fully equipped food truck, was conceived by the farm families who own Cabot to use as a way to thank volunteers and community-service-based organizations for the extraordinary work they do in supporting and sustaining their communities. It seemed like a perfect way to help with the important work happening in Dallas.
Starting on October 5, the Gratitude Grille will be at the ready to serve grilled cheese, macaroni and cheese, soups and salads to hungry volunteers. Standing by to help serve will be another Dallas-based Cabot Community Celebrity. Joe Henderson was nominated for the 2012 cruise for his life-long dedication to volunteerism with a number of community service organizations.
There are rewarding volunteer opportunities with Habitat for Humanity throughout the country, with both long-term and short-term ways to help.