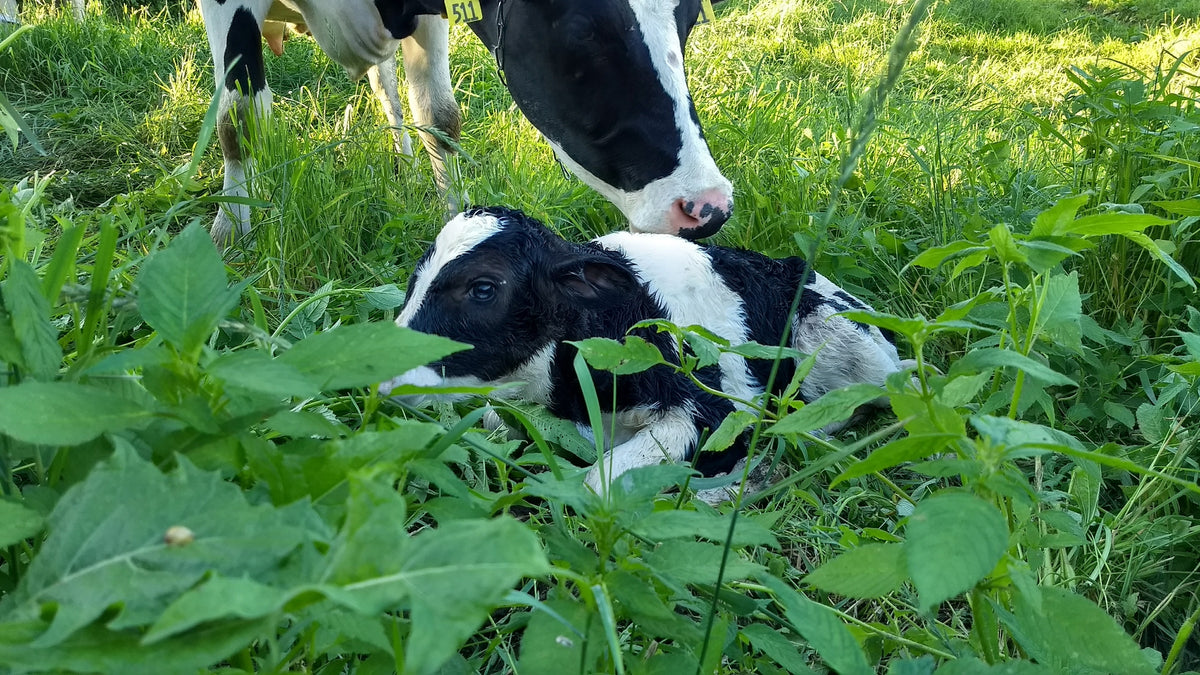 The Top 10 Cutest Cows from Cabot Creamery Co-operative's Facebook Page
Cabot presents their funniest, most adorable, and most photogenic cows of 2015.
If you're not yet following Cabot Creamery Cooperative on Facebook, you're missing out on the fun that happens there – every single day! Start your morning with Cabot's Facebook and find some of the cows that belong to the New York and New England farm families who own Cabot.
We often post a photo with a caption that captures how the beautiful bovines of Cabot feel about life on the farm. Some of the images are picture-postcard beautiful, others are funny, and some might even bring a tear to your eye. But we promise that each one represents the devotion and care these amazing animals receive from the farmers who love them.
We wanted to see which images our Facebook friends responded to the most, not only which ones got the most likes, but also the most comments, questions, and shares.
So we took it upon ourselves to gather the Top 10 Cutest Cow photos of 2015. Here they are in ascending order. Sit down, relax, and prepare to be captivated by these adorable cows.
---
#10. It seems just about everyone loves to see a mama cow with her new baby. This mother/daughter pair couldn't be cuter. They live at EMMA Acres in Exeter, RI with their farmers, the LaPrise family.
#9. The caption of this one reads: "My Farmer says it's hard to hold this much cuteness in one small brown cow. I wonder if I'll make chocolate milk when I grow up?"
#8. Here's another mother and baby shot that made everyone say "awwwwww." These cuties live on Breene Hollow Farm in West Greenwhich, RI, where the Breene family have been dairy farmers since 1980.
#7. There is a real romance to the notion of dairy farming in a setting as bucolic as this one. This image of a "Vermont traffic jam" really resonated with our Facebook friends!
#6. This picture was taken last January at Dutch Hollow Farm in Schodack Landing, NY. What could be cuter than a cuddle of calves? This adorable group wrapped in their warm winter coats! Read more about the Chittenden family's farm here on the Cabot website.
#5. Cabot farm families love the holiday season and so do their cows. The farmers at Greener Acres Farm in Mendon, MA, start their decorating where it will have the most impact – on this precious Jersey calf. What a great way to celebrate Christmas!
#4. They say that on St. Patrick's Day, everyone has a little Irish in them…even this cute Cabot lass!
#3. The second most popular image pictures yet one more brand new baby calf. This one was born at Liberty Hill Farm in Rochester, VT. Cabot farmers Beth and Bob Kennett and their family also run a Guest Farm, much like a Bed & Breakfast, but with so much more to experience. Guests get to see what farm life is really like; they can even help with farm chores if they're so inclined. Beth got this beautiful shot just minutes after this sweet bovine baby came into the world. You can follow Liberty Hill farm on Facebook to see more.
#2.These two snuggle buddies from Greener Acres Farms stole the hearts of almost 3,600 Cabot Facebook followers. And this completely captivating image was shared more than 700 times, proving that no matter how different we may seem on the outside, love is something we can all share.
#1. Cabot farmers from Fort Hill Farm submitted the winning shot of their two Christmas "Elves" for the winning shot.
That's our wrap-up of Cabot's Cutest Cow Pictures of 2015. We hope you enjoyed seeing these as much as we did. Don't forget, if you want to see beautiful pictures of life on a Cabot farm as well as great recipes and lots of other fun content, be sure to follow us on Facebook, Instagram, and Twitter.
From all of us at Cabot, we wish you the happiest of holidays and peace and joy in the New Year.
---
If you would like to learn more about Cabot Creamery Cooperative, get more delicious recipes,