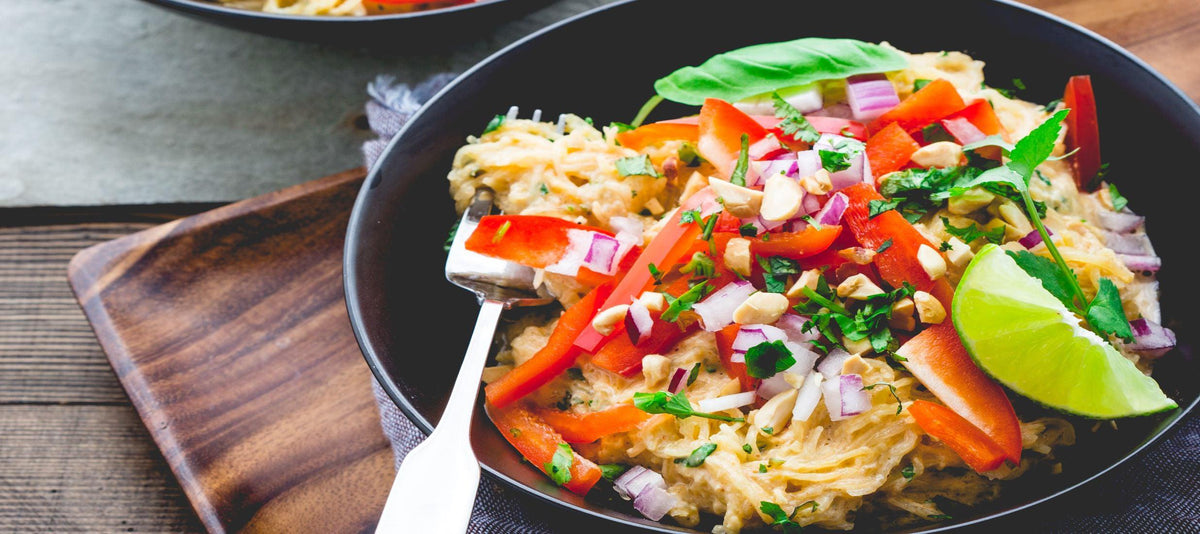 Our Best Veggie Recipes
When you're looking for a scrumptious weeknight meal on the healthy side of delicious, look no further than your favorite veggies. From creamy beans to silky spaghetti squash to savory mushrooms, vegetables are packed with flavor, rich in vitamins and nutrients, and amazingly versatile for any flavor craving. We've rounded up some of our most mouthwatering, veg-tastic recipes that feature the bold taste of Cabot farmers' award-winning cheeses and dairy products. Did somebody say dinner time?
(pictured above) A playful, grain-free take on classic Pad Thai that subs in stringy spaghetti squash for noodles and features lime and zesty ginger for a flavorful bite.
A savory brunch classic loaded with Cabot Cheddar, this hearty frittata with meaty mushrooms cooks up easy and is heaven on a plate.
Celebrate the summer harvest & gooey melted cheddar with this super-healthy, uber-delicious casserole great for an easy weeknight meal.
Chickpea Pasta with Spinach and Peppers
A hearty, silky Greek-inspired favorite that's full of bright flavors and gorgeous colors for an inspired, healthy pasta night.
Freezer Bean and Cheese Burritos
A gooey, Southwestern favorite made with our farmers' easy-to-love Mild Cheddar, we like to make these luscious burritos in batches and freeze for easy re-heating.
Breaded Zucchini Sticks with Yogurt Dip
Crispy baked and served with zesty yogurt dip, our zucchini sticks are so fun to eat and so mouthwateringly delicious, you'll forget how healthy they are!
Roast favorite root vegetables like sweet potatoes, parsnips, and celery root until golden and soft, then top with our premium White Oak Cheddar for a bold, unforgettable bite.