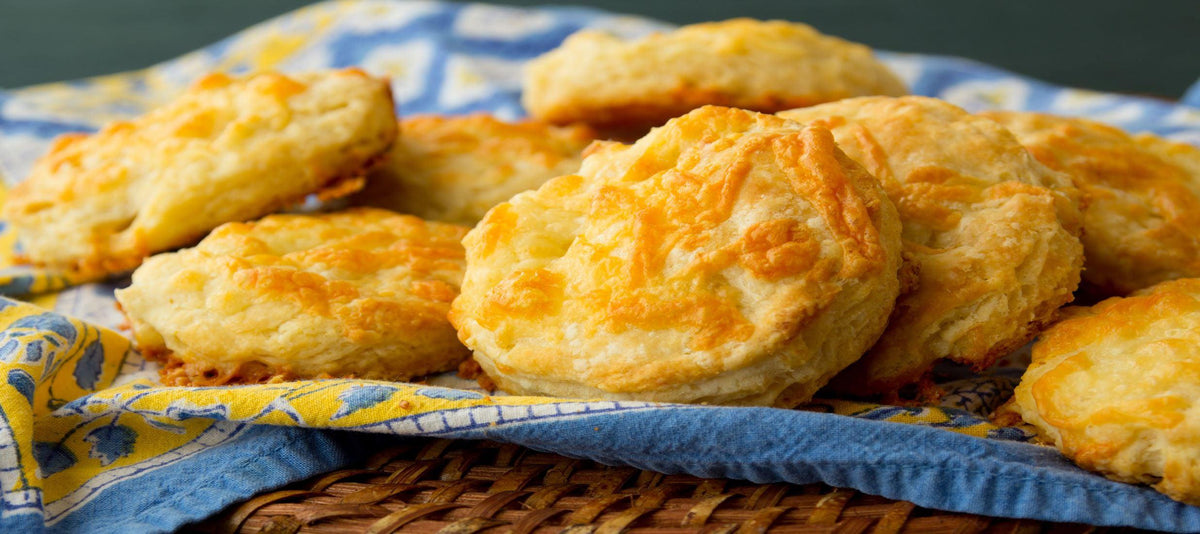 Biscuits: Recipe Roundup
They might just be the perfect little circles of comfort food. Biscuits are versatile, easy to make, and just so darned good. Whether you like yours straight out of the oven and dripping with butter, leftover from the night before and toasted for breakfast, or loaded with ham and cheese for a yummy sandwich at lunchtime, biscuits can become a conduit for so many of your culinary dreams.
Let's start with how to make a really great biscuit. We love these biscuit-making tips from Adrianna at A Cozy Kitchen. The post also includes a great recipe for a flakey buttermilk biscuit (pictured above) that is a classic.
If the idea of a cheddar biscuit has your mouth watering, but you're following a gluten-free diet…you're in luck! Cabot Cheese Board and FitTeam member Carolyn Ketchum has some amazing low-carb, gluten-free recipes on her blog All Day I Dream About Food. 
Puffy! Light! Tender! These amazing little pillows of deliciousness are from a recipe by 
Two Peas and Their Pod
. Who would have thought that
 Greek Yogurt Biscuits
 could be this delightful? The Greek yogurt adds an unexpected element that makes for a surprisingly delicate taste.
Let's just all agree that when a recipe is called Bacon Beer Biscuits, you won't find too many people who'll say "no, thank you." Carrie, from Bakeaholic Mama upped the ante even higher when she added a little cheddar to the mix. These biscuits might just become your secret kitchen weapon. Use them wisely!
There's more than one way to enjoy biscuits as this recipe for Chicken & Biscuit Waffles from Julie at The Little Kitchen proves. Breakfast for dinner has always been popular at my house, and this dish sounds like the perfect way to go about it.
Here's a surprising and savory take on a traditional biscuit. Try these Spiced Pumpkin Buttermilk Biscuits for a delicious change of pace. The recipe comes from Cabot Cheese Board member Audra, The Baker Chick.
For a south-of-the-border twist on a classic biscuit, why not try these Chipotle Cheddar Biscuits? This recipe was created by Regan from Healthy Aperture. Here's how she describes these indulgent little clouds of goodness: "They're tender, cheesy, and altogether YUMMY!" Reader, she is not lying.
If this roundup of amazing and diverse, soft and flakey baked bounty doesn't inspire a biscuit-making frenzy in your kitchen, we may have to come check your pulse!