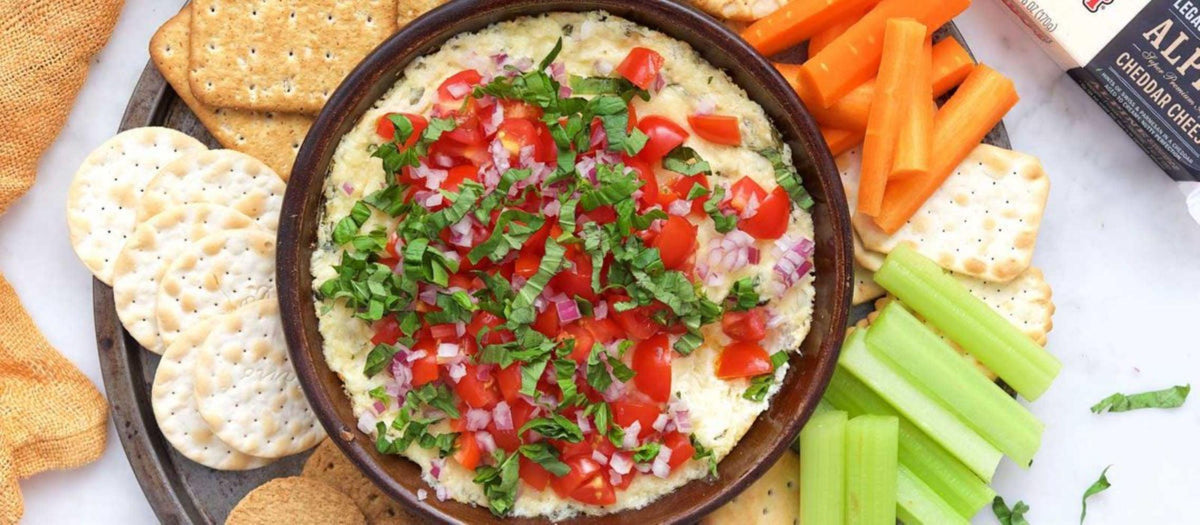 Cheesy Party Appetizers
Whether you're hosting your own gathering or planning a delicious dish to share at an upcoming party, we have several cheesy appetizers for parties that are perfect for any type of menu.
Watch our appetizer videos below to find out how to make these tasty, easy appetizers that everyone will love! For further inspiration, be sure to check out even more of our tried-and-true appetizer recipes.
Here are a few of our favorite party appetizers we know you'll love! 
Fiery Jack Poutine
Poutine calls for cheese. Lots and lots of ooey, gooey cheese! Enjoy our version made three ways!
 Fried Mac & Cheese Balls
Everyone's favorite comfort food in a delightful appetizer perfect for serving at a special event or an a side to a weeknight meal. 
Buffalo Chicken Dip
Quick and easy, this game day treat is a delicious appetizer to serve to your guests! Enjoy the rich, spicy flavor with two types of creamy Cabot cheese!
Hot Italian Cheddar Dip
This easy-to-make and delicious-to-eat dip will not last long at your next party! Our Hot Italian Cheddar Dip is the perfect appetizer made with our award-winning Seriously Sharp cheddar cheese.
Think beyond bagels when you picture cream cheese. Cream cheese is extremely versatile and deserves a place at the table other that breakfast, which is where cream cheese appetizers come into play. Be sure to give our Cheddar BLT Bites a try – they'll be a hit at your next party.
Looking for cheddar cheese appetizer dips?
You can't go wrong with our Buffalo Chicken Dip and Hot Italian Cheddar Dip recipes. Both recipes offer a nice, spicy kick and are ideal for serving with crackers, chips, celery sticks, carrots and sliced bell peppers. Our Queso Fundido with Sausage & Caramelized Onions is ooey-gooey and excellent served with tortilla chips or pretzel crisps. 
For more spicy appetizers, try our Hot as a Torch! Jalapeno Poppers and our Fiery Jack Poutine. There are so many other favorite cheese appetizer recipes to choose from! To get the party started, we recommend checking out our Fried Mac and Cheese Balls, Cheddar Stuffed Tempura Fried Brussels Sprouts, Turkey Swedish Meatballs with Zucchini/Cheddar, Thai Chicken Waffle Fry Nachos and Pita Pizzas.