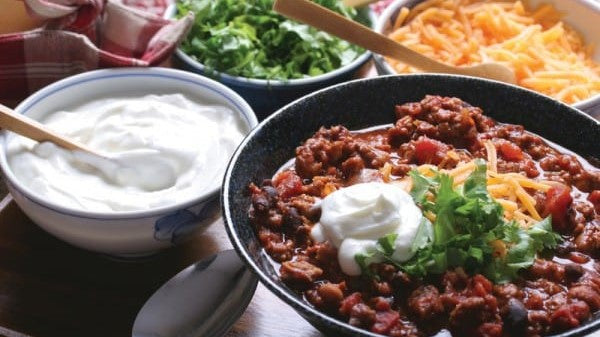 Heart Healthy Recipes To Love
Whether you're a romantic or not, February is the month we all associate with hearts. But beyond the cupid references and talk of love, the fact is many organizations also use this month to bring awareness to diseases of the heart — cardiovascular disease, which is the number one killer of American men and women. While things like age and race are out of your control, many of the risk factors for heart disease, including obesity, diabetes, high blood pressure and high cholesterol can be addressed and controlled through diet and exercise.

Following a heart-healthy diet can help you lose weight, manage your blood sugar and lower your blood pressure, all of which help put you at a lower risk for heart disease.
Here are a few tips:
Reduce your sodium intake. The easiest way to do this is to focus on minimally processed foods, as many preserved foods use salt preservative. Also check the sodium content of everyday items like sauces, dressing, bread, canned goods, etc.
Manage your blood sugar. Eat balanced meals and snacks that contain nutrient rich protein like that found in Greek-style yogurt and cheese, plus healthy fats and complex carbs. This will help keep your blood sugar levels from spiking and crashing throughout the day.
Choose high-fiber foods. Fiber has been shown to help lower cholesterol by binding with cholesterol in the blood and removing it before it is absorbed. It also helps lower blood sugar and increases feelings of fullness, which can help you manage your weight.
Add heart-healthy foods to your diet. Foods like salmon, oats, nuts and blueberries have all been shown to have positive effects on heart health!
---
Make your meals heart smart, too with these favorite Cabot recipes:
Hearty Spicy Chili
Simple Salmon Cakes with Greek Yogurt
Banana Pecan Oatmeal Skillet Cake
Kristina LaRue, RD, CSSD – loveandzest.com
One of my favorite ways to stay healthy is to focus on foods I can add to my diet rather than what I need to take out. Instead of limiting sweets and swearing off fried foods, I try to add foods to my diet that are minimally process and closer to nature. Not only do fruits, vegetables, whole grains, lean protein, and dairy taste delicious, they also provide superior nutrition and ultimately make me feel better. Here's to having your cake and eating your veggies too!
Dark Chocolate Raspberry Smoothies