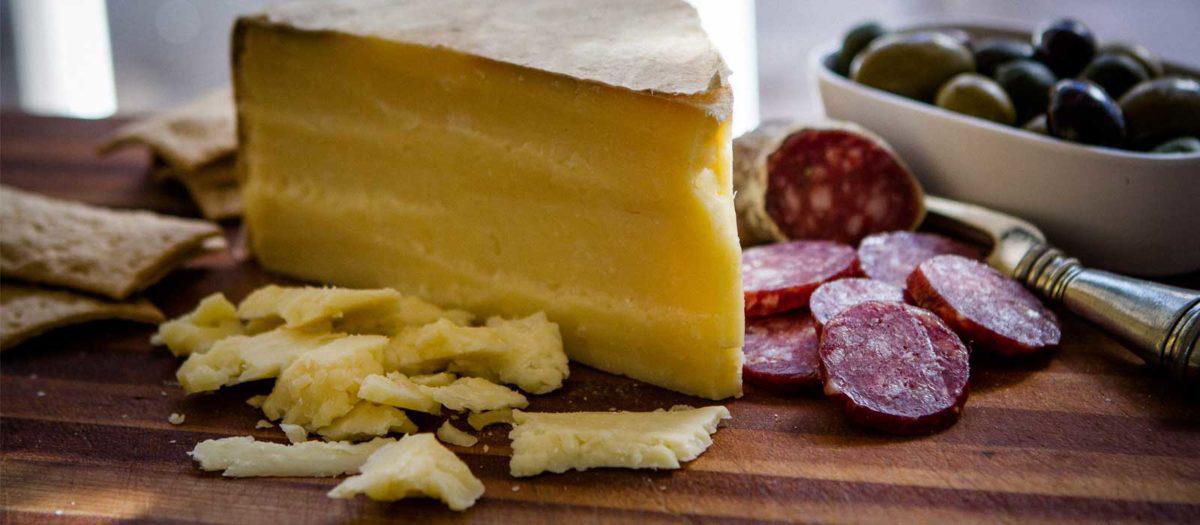 How to Freeze Cheese and Other Frequently Asked Questions
Here at Cabot we get asked a lot of different questions about our cheese.
Many of those questions are about the best ways to store and travel with cheese. And we're not surprised…we love that everyone is so eager to share our delicious cheese with friends and family, and we want to make sure the cheese tastes as wonderful as it does the moment you buy it.
Commonly Asked Freezing Cheese FAQs
How long can you keep cheese in the freezer? For best results, don't freeze cheese for longer than 6 months.
Can you freeze shredded cheese? Slices of cheddar cheese? A brick of cheese? Yes. Follow the instructions below for storing and how long to keep frozen.
How do you thaw frozen cheese? Thaw frozen cheese in your refrigerator and plan to use it within two or three days.
While we can only guarantee our product by the sell by date printed on the package, storing our cheese properly in the refrigerator will help it to last without compromising quality & let's be real, how long does cheese last in your house before it's gobbled up?
We Recommend Using Cheese that Has Been Frozen to Cook With
Mac & Cheese Recipes
When asked "can cheese be frozen?", most experts – and consumers alike – agree not to freeze the cheese as it tends to compromise the texture and results in a very crumbly cheese. That being said, if you find yourself absolutely needing to freeze cheese, plan on using it exclusively for cooking.
How to Store Cheese
When storing cheese, it should always be kept in the refrigerator.
Cabot cheeses are hardy enough to withstand a short time period without refrigeration, so if you're going to a dinner party a few blocks away you don't need to worry. However, when traveling longer distances, you will need to take a few extra precautions to ensure preserving the quality of the cheese.
If heading out town, it's best to store your cheese in a cooler with ice. When traveling by plane, we recommend keeping your cheese refrigerated or on ice as close to travel as possible, keeping it in its original packaging, placing it in plastic, and then storing it in your checked luggage.
It will remain flavorful and fresh for at least one day in the baggage compartment of the plane; just be sure to refrigerate it upon arriving at your final destination.
Once you've opened a package of cheese, whether it's in a waxed covering or plastic package, it's always best to rewrap it in plastic wrap and then store in an airtight bag or container in the fridge.
Can You Freeze Butter?
Butter Tends to Freeze Well
Just like with our cheese, we can only guarantee our product by the sell by date printed on the package. Butter can often be stored for up to 6 months for unsalted butter and up to 12 months for salted butter.
Wrap the butter tightly in heavy-duty aluminum foil or plastic freezer wrap, then place inside a heavy-duty freezer bag.
Explore Cabot Butter options now »
Other Commonly Asked Questions
At What Temperature Does Cheese Taste Best?
The complex and aromatic flavors of cheddar are best enjoyed at room temperature, and when tasting different varieties of cheddar you can really enjoy the full spectrum of sharpness when the cheese has warmed up just a little bit.
It only needs to be taken out of the refrigerator for a short while to lose the initial chill from the fridge.
How Can I Feature Different Types of Cheese?
Cheese platters are the perfect platform for featuring different varieties and flavors of cheese. They're versatile, easy to put together, and great for any occasion. 
If you're traveling for the holidays or any special occasion, bring along a variety of local cheeses, or ask everyone to contribute one variety, and create a cheese platter for your gathering! 
We've made it even easier for you with this super-handy how to make a cheese board.  
What Does Cheese Pair Best With?
One of the best ways to showcase deliciously sharp cheddars is by pairing them with a fine red wine. Pairing wine and cheese brings out rich, bold flavors in both the wine and the cheese.
Experiment with different combinations to learn what your palate appreciates most. Our experts here at Cabot have also developed some helpful resources to guide your pairing experience.